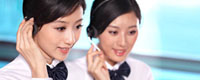 Name: Jessie
Tel: +86-755-27864416
Mobile: +86-18823763597
E-mail: jessie@rxxdisplay.com
Add: 3rd Floor Bldg.11,ChangXing Technical Zone,Wan An Road,Sha Jing town,Ban An district ,Shen Zhen ,GuangDong, China.
Skype: +8618823763597
WeChat: +8615623028461
whatsapp: +8618823763597
QQ: 1610996003





Company News
>> The second quarter of Taiwan small and medium size LCD panel shipments record high 25th,Mar,2017
In the second quarter of 2009 due to small and medium size TFT LCD panel market gradually season, especially the mainland cottage panel demand for the first quarter of 2009, the terminal panel inventory emptying and rapid increase, the international mobile phone manufacturers will continue to panel orders released to Taiwan, In the first quarter of 2009 is still affected by the overall market demand, the base period is low, driven Taiwan small and medium size TFT LCD shipments quarterly growth rate of 40.5%, the highest since the third quarter of 2007, the total shipments more history new highs.
According to market research firm DIGITIMES Research observation, in addition to mobile phones, digital camera portable navigator (Portable Navigator Device, PND) and other small-size panel applications, because the international manufacturers began to order to Taiwan, and even to second-tier manufacturers, This led the plant digital camera and automotive display panel shipments hit a record high.
The size of the panel application part, because the digital photo frame and portable DVD market demand has not yet fully recovered, coupled with the kind of panel low gross margin, growth is limited; and Netbook panel with the mainstream size to 10.1 inches (inclusive) transfer, making the original Is a small and medium size of the Netbook panel shipments fell sharply.