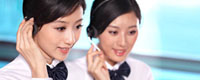 Name: Jessie
Tel: +86-755-27864416
Mobile: +86-18823763597
E-mail: jessie@rxxdisplay.com
Add: 3rd Floor Bldg.11,ChangXing Technical Zone,Wan An Road,Sha Jing town,Ban An district ,Shen Zhen ,GuangDong, China.
Skype: +8618823763597
WeChat: +8615623028461
whatsapp: +8618823763597
QQ: 1610996003





According to "Korea Herald" reported, LG Display (LGD) recently approved plans to expand OLED TV module factory in Vietnam. LGD will invest 1.1 billion U.S. dollars to expand the factory building of assembled TVs in Vietnam (panels are still in production in South Korea). The expansion plan will be phased in the next four years.
In July of this year, it was reported that LGD plans to build a 8.5-generation OLED production line in Guangzhou, China for the manufacture of OLED TV panels. However, the Korean government refused to pass the review on the ground that OLED was regarded as a strategic technology in South Korea's economy and worried about technology outflow.
The report speculated that due to the Korean government's reluctance to approve LGD plans to build OLED TV plants in China, Vietnam's plant expansion plans may have been approved, although the Chinese factory OLED TV factory, rather than a module factory.
It is understood that, LG Display is the world's only large-size OLED panel manufacturers, leading the market in differentiated technologies similar products.
Currently, OLED panel production capacity shortage is still subject to industry concerns, according to LGD sources, with the technology upgrade, the future will be gradually solved this problem, the price is too high, low yield and other issues will be effectively alleviated and will give OLED TV future to create a vast space.
Production capacity, according to LGD recent third quarter results show that OLED panel sales in 2017 is expected to reach 1.7 million in 2018 will reach 2.5 million in 2020 will be 6.5 million in sales.
Performance, OLED TV revenue share is also rising year by year, from 7% in 2015 to the third quarter of 2017 has reached 25%. It is understood that the high-end market in the color TV market positioning usually refers to 55-inch television prices between 12,000 yuan to 13,000 yuan, 65-inch TV prices and then 20,000 yuan more than the price.
The future, along with the gradual increase in production capacity, OLED TV has begun to erode the share of HD TV, next year or more OLED screen equipped with products appear in the high-end market.