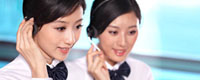 Name: Jessie
Tel: +86-755-27864416
Mobile: +86-18823763597
E-mail: jessie@rxxdisplay.com
Add: 3rd Floor Bldg.11,ChangXing Technical Zone,Wan An Road,Sha Jing town,Ban An district ,Shen Zhen ,GuangDong, China.
Skype: +8618823763597
WeChat: +8615623028461
whatsapp: +8618823763597
QQ: 1610996003





Company News
>> Cook made it clear that iPhone X will not cut prices
Apple iPhone X as a landmark product, it has a great OLED full screen, Face ID face recognition, powerful A11 chip, the top two-camera imaging ......
However, the price of iPhone X is quite touching, when a lot of fruit powder has not enjoyed the obvious increase of income of oneself, divide into the rank of apple by the apple, dashed a million yuan file (256GB price 9688 yuan).
In recent times, repeatedly came the iPhone price or Apple LCD screen cheap version of the statement.
In response, Apple CEO Cook told ABC reporters clearly that he believes that iPhone X pricing and its true value is matched.
"We have put a lot of innovation in handsets, so we think the price is pretty reasonable."
In fact, this also hinted that the future upgrade Face ID, increase the proportion of new iPhone screen will only be more expensive.
In this interview, Apple also announced the next month's iOS update will be added to the option to turn off the frequency, but he said it is not recommended for users to do so.
As for the so-called push of iOS updates with down-clocking features, Cook did not apologize, but said that every time we posted an update, he did not think anyone would pay attention.
Speaking of Apple's launch of the preferential price for battery service, Cook stressed that most people will want to get a new battery, lower prices than direct free to be more appropriate.
Therefore, this once again exposed the merchants "interests first" "nature"?