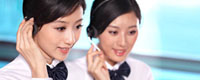 Name: Jessie
Tel: +86-755-27864416
Mobile: +86-18823763597
E-mail: jessie@rxxdisplay.com
Add: 3rd Floor Bldg.11,ChangXing Technical Zone,Wan An Road,Sha Jing town,Ban An district ,Shen Zhen ,GuangDong, China.
Skype: +8618823763597
WeChat: +8615623028461
whatsapp: +8618823763597
QQ: 1610996003





Company News
>> This year, full-screen mobile phone shipments will account for 40%: the average size increased to 5.6 inches
From 2017 onwards, the rising trend of full screen is more and more obvious.
According to AVC data, Digitimes quoted the data, it is estimated that 40% of full-screen panels are expected to be shipped in 2018 smartphones.
AVC claims that almost all of the major handset manufacturers use screens that are 6 inches and above in flagship products, which will push the average size of smartphones to 5.6 inches by the end of 2018, according to AVC.
Let's take a closer look at the 2017 data. Samsung is the largest panel maker with a total panel shipments of 136 million units, accounting for 64.6% of the market.
The second is the domestic Pegasus, the number is 23 million, the third AU Optronics, reaching 13 million.
In terms of display technology, OLEDs reached 139 million in 2017, accounting for 35.2%, followed by 46.1 million LTPS (low temperature polycrystalline silicon), accounting for 6.7%, again a-Si, Is TFT-LCD, only 24.8 million group, accounting for 2.8%.
Size, 5. x accounted for 69.2%, 6. x accounts for 20.8% of the total, with the majority being 5.7 inches, 5.8 inches, 5.99 inches, 6.01 inches and 6.2 inches.
Although the overall screen to increase the proportion of screen, such as the 5.7 inch can be made about 5.2 inches in size, but in fact declared the so-called "small screen" phone is about to exit the stage of history soon.