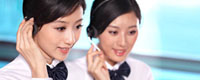 Name: Jessie
Tel: +86-755-27864416
Mobile: +86-18823763597
E-mail: jessie@rxxdisplay.com
Add: 3rd Floor Bldg.11,ChangXing Technical Zone,Wan An Road,Sha Jing town,Ban An district ,Shen Zhen ,GuangDong, China.
Skype: +8618823763597
WeChat: +8615623028461
whatsapp: +8618823763597
QQ: 1610996003





Company News
>> Black Bull Food plans to purchase flat panel display
On June 5, Black Bull Foods announced that the company is planning to purchase assets. At the same time, the company's holding company, Kunshan Guoxian Optoelectronics Co., Ltd. (hereinafter referred to as "Guoxian Optoelectronics") intends to conduct asset purchases and sales. The target companies are all engaged in Flat panel display business is expected to constitute a major asset restructuring.
According to the announcement, the company intends to purchase the equity of Jiangsu Visionox Display Technology Co., Ltd. Currently, the proportion of its shares held by Black Bull Food itself is 55.20%. The business scope of Jiangsu Weinuoxin is the development, production and sales of new flat panel display products and equipment. business. Sun company Guoxian Optoelectronics (Jiangsu Weixinnuo is its major shareholder) plans to purchase part of the shares of Kunshan Visionox Display Technology Co., Ltd. and sell the entire equity interest of Kunshan Visionox Technology Co., Ltd., both of which are engaged in R&D and production of organic light. Monitors and other new flat panel display devices and sales of self-produced products.
The company stated that at present, the company has hired relevant intermediaries to promote this restructuring, but it has not yet signed a framework agreement or intention agreement with the counterparty.
In the second half of 2016, Black Bull Foods initiated the sale of major assets, divested the original food and beverage business, and raised funds for non-public offering of shares at the end of August to enter the OLED field.
The company's announcement on May 11 stated that the company has used the raised capital of RMB 3.2 billion in accordance with the stipulations of this non-public offering plan to increase the capital of Jiangsu Visionox, and Jiangsu Visconn has increased its investment in Guoxian Optoelectronics to invest in the 5.5th generation. Active matrix organic light emitting display device (AMOLED) expansion project. At the same time, with the use of raised capital of 11 billion yuan, Yungu (Guan'an) Technology Co., Ltd. increased its capital to invest in the 6th generation active matrix organic light emitting display (AMOLED) panel production line project. In addition, the use of raised funds of 800 million yuan to Pagu City Yungu Electronic Technology Co., Ltd. paid the investment to invest in the 6th generation active matrix organic light-emitting display device (AMOLED) module production line project. As the company's main business has undergone major changes, the company plans to change its name from "Black Bull Foods Co., Ltd." to "Visno Science and Technology Co., Ltd.," and the securities abbreviation will also be changed to "Visino."
In fact, before this name change, Black Bull Food no longer performs production and sales activities in the food and beverage industry in 2017, nor does it have income from food and beverage manufacturing projects. In 2017, the company's AMOLED and related businesses achieved an audited operating income of 28,139,100 yuan, accounting for 88.69% of the total annual operating revenue.
On the evening of May 17, Black Bull Food also announced that the 6th generation AMOLED panel production line in Hebei Gu'an, which was built by the company, started operation. This project is one of the company's non-public issuance raised investment projects, and is currently progressing steadily as planned. With a design capacity of 30,000 tablets/month, the product covers applications such as smart wearables, mobile phones, VR displays, and professional displays.