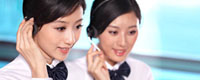 Name: Jessie
Tel: +86-755-27864416
Mobile: +86-18823763597
E-mail: jessie@rxxdisplay.com
Add: 3rd Floor Bldg.11,ChangXing Technical Zone,Wan An Road,Sha Jing town,Ban An district ,Shen Zhen ,GuangDong, China.
Skype: +8618823763597
WeChat: +8615623028461
whatsapp: +8618823763597
QQ: 1610996003





According to statistics, in the small-size panel market, compared with the same period of last year, LCD panel sales fell 22% year-on-year to 6.9 billion US dollars, while OLED sales rose 20.3% to 4.3 billion US dollars; LCD monitor market share from 69.6% a year ago fell to 60.1% this year, while the market share of OLED displays increased from 28.5% last year to 38% this year.
OLED panels continue to break through in small and large sizes. At present, Samsung has an absolute advantage in small-size OLED panels, controlling 95% of the market. It is said that LG may provide Apple with a small-sized OLED panel. From this point of view, Korean manufacturers are absolutely dominant in the small-size OLED panel market.
In the large-size field, LG is the source panel supplier for many TV brands, with obvious advantages. Although China also has the construction and production of OLED panel production lines, the current mainstream market does not have absolute influence. In addition, the production of LCD panels in China continues to increase, facing the risk of oversupply.
The LCD panel business is the foundation of the OLED panel business. If China wants to catch up with advanced technologies, it must face competition and not expect all of its products to accumulate on one product type.