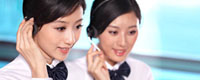 Name: Jessie
Tel: +86-755-27864416
Mobile: +86-18823763597
E-mail: jessie@rxxdisplay.com
Add: 3rd Floor Bldg.11,ChangXing Technical Zone,Wan An Road,Sha Jing town,Ban An district ,Shen Zhen ,GuangDong, China.
Skype: +8618823763597
WeChat: +8615623028461
whatsapp: +8618823763597
QQ: 1610996003





Company News
>> Global smartphone Notch full screen panel shipments in the first half of 2018: Samsung / Tianma / BOE in the top three
Since 2017, the full-screen mobile phone has become a hot spot in the market. All major mobile phone brand manufacturers have entered the comprehensive screen field. Both domestic and foreign manufacturers have released their own comprehensive screen mobile phones, and comprehensive screen mobile phones have been listed. Foreign countries mainly rely on Apple and Samsung. Domestically, there are millet, and brands such as vivo, OPPO, Huawei, Jinli, Nubia and Meizu continue to join.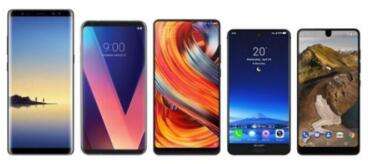 According to the latest survey data from CINNO Research, in the first half of 2018, global smartphones shipped 435 million full-screen panels, and shipments increased by 118.6% from the previous month. Among them, Notch comprehensive screens (including U-shaped slots and beauty tips commonly known as Qi Liuhai) The V-shaped slot) mobile phone panel shipments of 117 million, compared with the second half of 2017, Notch full screen shipments have exploded.
In the first half of 2018, the global smartphone Notch panel shipments TOP3 were Samsung Display (47.1%), Tianma Microelectronics (23.2%) and BOE (6.7%). In the first half of the year, Samsung showed the Notch OLED panel shipment classification, flexible supply of Apple, and rigid supply of domestic mobile phone brands. Due to the timely purchase and layout of the equipment in the first half of the year, Tianma Microelectronics has a large demand for the customization of the client's Notch screen. In the first half of the year, BOE was more conservative in the layout of Notch's comprehensive screen. In the second half of the year, BOE has actively made adjustments in its strategy. It is expected that there will be very good performance and it is worth looking forward to.