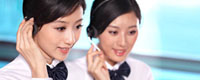 Name: Jessie
Tel: +86-755-27864416
Mobile: +86-18823763597
E-mail: jessie@rxxdisplay.com
Add: 3rd Floor Bldg.11,ChangXing Technical Zone,Wan An Road,Sha Jing town,Ban An district ,Shen Zhen ,GuangDong, China.
Skype: +8618823763597
WeChat: +8615623028461
whatsapp: +8618823763597
QQ: 1610996003





Company News
>> Samsung Galaxy S10 or will abandon iris recognition: only keep the screen fingerprint
Speaking of iris recognition, you have to mention Microsoft's Lumia 950/950XL. The Lumia 950 series is the first mobile phone equipped with iris recognition technology. Although Windows Phone has not competed for Android and iOS in the end, the iris recognition technology is still amazing in 2015.
Starting from Samsung Note 7 in 2016, Samsung also began to use iris recognition technology as a new biometric technology; on S9, Samsung integrated the iris and fingerprints to make the user experience more perfect.
Although the iris technology started early, it seems that even the night set has not caught up. The current mainstream unlocking technology is fingerprint and face recognition.
According to Korean media, the Samsung Galaxy S10 may abandon the iris recognition technology and use only the screen fingerprint recognition. The reason for canceling the iris recognition is that the S10 front is full of screens, there is no installed position, and the second is iris recognition. The market response is general, and even a bit deserted.
As early as June this year, there was a news that Samsung did not purchase any iris sensor components for the S10.
It is worth noting that the Korean media also said that the fingerprint recognition technology carried on the Samsung S10 is an ultrasonic fingerprint recognition technology that cooperates with Qualcomm, which not only has a high recognition rate but also a strong anti-staining ability.