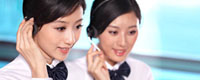 Name: Jessie
Tel: +86-755-27864416
Mobile: +86-18823763597
E-mail: jessie@rxxdisplay.com
Add: 3rd Floor Bldg.11,ChangXing Technical Zone,Wan An Road,Sha Jing town,Ban An district ,Shen Zhen ,GuangDong, China.
Skype: +8618823763597
WeChat: +8615623028461
whatsapp: +8618823763597
QQ: 1610996003





Company News
>> Samsung announces the update of The Frame frame TV: equipped with a quantum dot screen
According to foreign media, before CES, Samsung announced that it will update its two stylish 4K TVs, including The Frame and Serif.
The Frame will be upgraded, with improved image quality compared to the previous two iterations. The 2019 model will use Samsung's quantum dot display technology to achieve a wider range of HDR. In addition to providing a better picture, The Frame will now feature a new 49-inch size (last year's version is available in 43-inch, 55-inch and 65-inch sizes).
According to reports, Samsung aims to introduce The Frame wall-to-wall TV to those who do not like to put the TV in the center of the living room. When the TV is closed, it can be integrated with the home decoration, which looks like a piece of art. In the art mode, The Frame wall TV adapts to the light in the room, making the content on the screen look more natural.