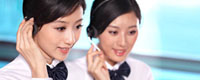 Name: Jessie
Tel: +86-755-27864416
Mobile: +86-18823763597
E-mail: jessie@rxxdisplay.com
Add: 3rd Floor Bldg.11,ChangXing Technical Zone,Wan An Road,Sha Jing town,Ban An district ,Shen Zhen ,GuangDong, China.
Skype: +8618823763597
WeChat: +8615623028461
whatsapp: +8618823763597
QQ: 1610996003





Company News
>> Panel ushered in the new mainstream technology AMOLED revenue will be super LCD? 24th,Mar,2017
IOL Markit said today that Active Organic Light Emitting Diode (AMOLED) will be the mainstream technology for small and medium size panels in 2016, and AMOLED's revenue will outperform traditional amorphous silicon (a-Si) LCD panels in 2016.
IHS said, 2016 global small and medium size panel revenue point of view 43.4 billion US dollars. (LTPS) revenue of $ 14.7 billion, AMOLED will exceed the current market mainstream amorphous silicon (a-Si), which is expected to exceed the current market mainstream amorphous silicon (a-Si) LCD screen revenue, amorphous silicon LCD revenue of 14 billion US dollars.
Hiroshi Hayase, senior director of research at IHS, noted that AMOLED panels are growing rapidly, driven by the demand for flexible displays used in smartphones, tablets and wear devices, and AMOLED is seen by the market as the next generation of major display technologies.
The current market mainstream amorphous silicon (a-Si) LCD panel, will eventually become the traditional display technology, the future demand and use will be gradually reduced, especially in the use of smart phone panels.
Hiroshi Hayase pointed out that the 2016 AMOLED monitor, the strong demand for smart phones, mainly from Samsung's Galaxy S series, with the Samsung display began to take out AMOLED, the Chinese brands OPPO and VIVO also actively join the AMOLED camp, Level of the phone panel, the Samsung Galaxy J also use AMOLED panel.
Samsung Note 7 battery problems, and a large recall Note7, poor sales, will hinder the AMOLED panel sales performance, in addition, due to the Samsung out of the package, Apple's iPhone7 will be a direct beneficiary.
Apple iPhone7 orders in the United States, strong demand in the United States, so that AMOLED panel sales reversed, IHS pointed out that although the 2016 small and medium size AMOLED display market growth is strong, but because of Samsung's recall problem, may make this trend in 2016 4 season to amend, as to the extent of the amendment, still depends on the market reshuffle situation.