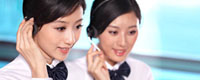 Name: Jessie
Tel: +86-755-27864416
Mobile: +86-18823763597
E-mail: jessie@rxxdisplay.com
Add: 3rd Floor Bldg.11,ChangXing Technical Zone,Wan An Road,Sha Jing town,Ban An district ,Shen Zhen ,GuangDong, China.
Skype: +8618823763597
WeChat: +8615623028461
whatsapp: +8618823763597
QQ: 1610996003





Company News
>> LCD panel price benchmark in the second half of September LCD prices go up 24th,Mar,2017
Wits view released in the second half of September panel prices, in addition to Tablet PC (7 inch) price unchanged, TV, notebook, monitor panel prices are rising, and rose more than the first half of September. Which rose the highest 14-inch, or 4.1%, the price reached 28.1 US dollars / piece, YTD rose 7.3% in the third quarter rose 14.2%. Followed by 32-inch, or 2.9%, the price reached 72 US dollars / piece, YTD gains 30.9% in the third quarter rose 26.3%.
Third quarter TV stock market, the fourth quarter is expected to balance supply and demand; the current global TV panel supply tension continued to the third quarter of 2016. The third quarter is usually an important time for TV manufacturers to stock the Christmas season. In response to panel prices, the TV brand is more actively complement the panel required for the second half of this .

We expect the fourth quarter export demand will be down, and because the second quarter of 32 to 43 inch and other prices rose rapidly, the whole plant is almost difficult to profit, inhibit the corresponding size of the product demand, this phenomenon is expected to be the performance of the fourth quarter obvious. In the case of supply level unchanged, the reduction in demand will lead to the fourth quarter supply and demand balance.
32-inch TV panel is expected to remain 30% market share in 2016; Samsung Display (SDI) is about to close the end of this year 7-generation line, which led to tight supply of TV panels. The market is expected to upgrade the panel area, 43-inch panel will replace the SDI 7-generation line of 40-inch TV panel, but due to lack of supply of 43-inch panel, 32-inch TV panel is still in 2016 TV market to maintain market share and relative prices continue to climb.
China's BOE and Huaxing photoelectric have increased 32-inch TV panel corresponding capacity. Japan's Matsushita announced in September this year that it will no longer produce 32-inch panels, but Sharp announced that it will re-produce 32-inch panel, the fourth quarter is expected to make up for Panasonic's 32-inch production capacity. According to IHS forecasts, 32-inch TV panels are expected to ship 756 million worldwide in 2016, more than previously expected 64 million pieces of the more optimistic.