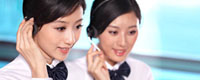 Name: Jessie
Tel: +86-755-27864416
Mobile: +86-18823763597
E-mail: jessie@rxxdisplay.com
Add: 3rd Floor Bldg.11,ChangXing Technical Zone,Wan An Road,Sha Jing town,Ban An district ,Shen Zhen ,GuangDong, China.
Skype: +8618823763597
WeChat: +8615623028461
whatsapp: +8618823763597
QQ: 1610996003





Company News
>> Li Dongsheng's Industrial 4.0 ambition: lit sixth generation LTPS LCD display panel production line 1st,July,2017
China's manufacturing industry to the world, which is an indisputable fact, but how in the industrial 4.0 era to achieve the full rise in the manufacturing industry? TCL used the action to give the industry one of the most useful answers.
Monkey Year of the New Year's Day, February 10 morning, the first domestic 6th generation LTPS LCD display panel production line in the first product in Wuhan Huaxing photoelectric R & D building successfully lit.
It can be said that this is TCL for the Chinese manufacturing industry in the monkey years when the offer of a gift.
6th generation LTPS LCD display panel, is also the international cutting-edge technology, the lighting ceremony marks the success of TCL Huaxing photo to capture the sixth generation of low-temperature polysilicon production core technology, initially with high-end small size display production capacity.
The establishment of this production line, it can be said that fundamentally broke the foreign high-end small-size display market in the monopoly position. For China's panel industry to show the international high-end technology has important significance, but also to stimulate China's electronic information industry in all-round development of the event.
Industry 4.0 is the German government to promote the construction of digital technology facilities, promote economic growth and high-tech strategic plan, also became the world's manufacturing industry a major driving force. The next 20 years, the physical world and the digital world in-depth integration into the era of large data to mobile broadband, SDN, cloud computing, large data, Internet of Things innovative technology-based ICT technology is the reconstruction of all traditional industries, causing the fourth industry revolution.
But in the process of globalization of industry 4.0, how can we win? Especially for China's manufacturing industry, how to take the opportunity of industry 4.0 to achieve their own industry breakthroughs, and lead the collective advance of China's manufacturing industry? The TCL Huaxing photoelectric capture core technology, catch up with the world's advanced level of move, is undoubtedly a breakthrough in the manufacturing sector, which can be seen is that China's manufacturing industry in the next 4.0 industry under the tide of the new development trend.