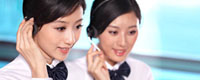 Name: Jessie
Tel: +86-755-27864416
Mobile: +86-18823763597
E-mail: jessie@rxxdisplay.com
Add: 3rd Floor Bldg.11,ChangXing Technical Zone,Wan An Road,Sha Jing town,Ban An district ,Shen Zhen ,GuangDong, China.
Skype: +8618823763597
WeChat: +8615623028461
whatsapp: +8618823763597
QQ: 1610996003





Company News
>> 2019 China TFT-LCD panel factory up to 29 1st,July,2017
According to industry sources, by 2019, China's TFT-LCD panel factory will reach 29, of which 11 have been put into use, 10 in the construction, 8 in the planning.
BOE, Huaxing Photoelectric (CSOT), Nanjing Zhongda Panda, Samsung Display and LG Display have 8G panel foundries in China, and the number of 8G factories in China is 8.
BOE also has a 5.5G plant for the production of LTPS and LED panels, as well as a 6G a-Si TFT-LCD production line. Nanjing Zhongxing Panda has already started production of a 6G a-Si TFT-LCD line.
Jingdong Founder is building an 8G factory and a 10.5G factory, Huike Electronics is building a 8.5G line. In addition, there is a 5.5G factory and six 6G LTPS + OLED plant is under construction.
BOE plans to build two 8G factories, Nanjing CLP Panda and Rainbow Group Electronics will build an 8G factory. Huaxing Optoelectronics may set up an 11G factory, and Huaguang will build a 6G line, Taiwan's Foxconn will set up two 6G factories.