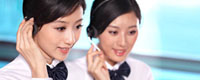 Name: Jessie
Tel: +86-755-27864416
Mobile: +86-18823763597
E-mail: jessie@rxxdisplay.com
Add: 3rd Floor Bldg.11,ChangXing Technical Zone,Wan An Road,Sha Jing town,Ban An district ,Shen Zhen ,GuangDong, China.
Skype: +8618823763597
WeChat: +8615623028461
whatsapp: +8618823763597
QQ: 1610996003





Company News
>> Samsung new OLED panel plant to expand production to consolidate market advantage 3rd,July,2017
Samsung Display new OLED soft board factory officially broke ground on the 10th, the estimated cost of 13 trillion -16 trillion won. After the completion of the new plant in the future, one can increase production capacity to meet the needs of smart phones, and secondly to further expand the lead.
The new OLED plant A4 is located in Asan City, south of Chungcheongnam Road, South Korea, and is the same as the A3 factory (1850 x 1500mm), will be opened in the second half of next year, estimated monthly output of 135,000, enough to meet 2 Thousands of 30 million mobile phone panel needs.
Samsung Display is currently the leader in small and medium size OLED panels, and Apple is the next generation of iPhone OLED panel main suppliers. The new panel plant may be to consolidate Apple's future orders, as well as serve more other Chinese handset factory customers.
Samsung has said that this year's strong demand for panel and semiconductor, will significantly increase the two capital investment, in order to expand production capacity. Samsung's first quarter allocated to the panel sector investment budget of 5 trillion won, the semiconductor was 4.2 trillion won.