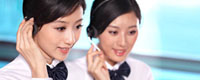 Name: Jessie
Tel: +86-755-27864416
Mobile: +86-18823763597
E-mail: jessie@rxxdisplay.com
Add: 3rd Floor Bldg.11,ChangXing Technical Zone,Wan An Road,Sha Jing town,Ban An district ,Shen Zhen ,GuangDong, China.
Skype: +8618823763597
WeChat: +8615623028461
whatsapp: +8618823763597
QQ: 1610996003





Company News
>> Samsung is in a dilemma between OLED and LCD 3rd,July,2017
The increase in demand for smartphone OLED panels has made Samsung Display (OLED) a very satisfying, but there is another annoyance that should not shrink the LCD business. Although the long-term focus on the panel market will gradually shift from the LCD to the OLED, but the reduction of strength and timing have to be carefully considered. The industry believes that Samsung plans to dominate both the OLED and LCD market at the same time, LCD business fear will become a tedious abandoned the embarrassing positioning.
Samsung is a small size OLED panel industry overlord
According to the Korean media reports, with Samsung OLED business and LCD business performance gap, OLED is expected to become the main cause. South Korea's financial industry estimates that in the first quarter of 2017 OLED business revenue will reach 4.5 trillion won (about 40 billion US dollars), a record quarterly record high, while accounting for 61.6% of the overall revenue ratio. While the LCD business revenue of about 2.49 trillion won, accounting for 38.4%. Compared to the first quarter of 2015 OLED revenue accounted for only 40% of the overall, now OLED has successfully squeezed the LCD, promoted to Samsung display signs business.
2017 In addition to Samsung Electronics (Samsung Electronics) launched GalaxyS8 series of smart phones, the third quarter Apple is expected to launch OLED panel equipped with iPhone8. Other mainland mobile phone industry in order to get rid of cheap image, but also increase the use of OLED panels, OLED demand is increasingly large. According to research institutions forecast, by 2020 flexible AMOLED mobile phone panel compound annual growth rate will reach 88.2%. IHS Markit predicts that the 2017 Samsung monitor will be completely turned into OLED industry, OLED revenue will officially start beyond the LCD.
The face of changes in market trends, Samsung began to adjust the production line and manpower configuration. 2016 at the end of the original production of LCD Asan L7-1 production line after the shutdown, began to OLED conversion operations, many of the original LCD sector employees have been transferred to the OLED production line. The report said that in the third quarter of 2016 Samsung showed the number of cadres responsible for the cause of OLED 31 people, accounting for 30% of the total number of cadres, compared with only 14% in the first quarter of 2015 much higher. Factory workers manpower more than in the LCD production line, is currently OLED and LCD of about 12,000 people, the level is close to.