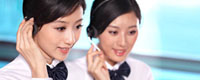 Name: Jessie
Tel: +86-755-27864416
Mobile: +86-18823763597
E-mail: jessie@rxxdisplay.com
Add: 3rd Floor Bldg.11,ChangXing Technical Zone,Wan An Road,Sha Jing town,Ban An district ,Shen Zhen ,GuangDong, China.
Skype: +8618823763597
WeChat: +8615623028461
whatsapp: +8618823763597
QQ: 1610996003





Company News
>> Analysis on the Size and Market Structure of Small and Medium - sized LCD Panel in China 5th,July,2017
For small and medium size TFT LCD is defined as the size of less than 9.0 inch panel, its main application for mobile phones, electronic photo frame, digital cameras and smaller portable tablet (such as 7.0 inch, 8.9 inch) and so on.
Small and medium size panel size range is 1.0 inch to 8.9 inch, applications include game consoles, car monitors, digital cameras, portable personal computers, mobile phones, multi-function printers, portable DVD, MP3, GPS and other applications. Each application has its own different industry characteristics, for the TFT LCD panel, mobile phones, game consoles, digital cameras and car displays is the most important application. In 2012, mobile phone TFT LCD accounted for all small and medium size TFT LCD panel shipments of more than 60% ratio; followed by game consoles, accounting for about 10% of the proportion of shipments; display display ranked third.
Mobile phones, tablet PCs and other mobile smart terminal hot to stimulate the 2011 small and medium size LCD panel demand is still strong, shipments of 1.45 billion, of which Tablet PC panel annual sales growth of up to 217%, the price is contrarian up The 2011 Tianma small and medium size panel global market share of 8.8%, ranking the world's sixth. China's small and medium-sized panel shipments shoulder to shoulder, into the fast-growing fast lane, is expected in 2012, small and medium size LCD panel shipments reached 1.82 billion.
The world's largest smartphone market in China. According to IHS iSuppli's China research report, in 2012 China's mobile phone smartphone shipments is expected to reach 101.4 million, compared with 52 million in 2011 by 94%. Although growth will slow from 2012, the double-digit growth rate will remain at least 2015, when shipments will reach 188.4 million.
Small and medium-sized LCD panel contrarian growth has also aroused the concern of mainstream manufacturers, Sony, Toshiba and Hitachi merged with their company's small and medium size LCD panel business, and plans to capture the global 20% market share. Sharp will also produce large-size LCD panel Kameyama factory transformation, stop 50% of the LCD panel production capacity, instead increase the proportion of small and medium size LCD panel production.