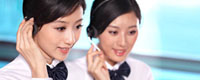 Name: Jessie
Tel: +86-755-27864416
Mobile: +86-18823763597
E-mail: jessie@rxxdisplay.com
Add: 3rd Floor Bldg.11,ChangXing Technical Zone,Wan An Road,Sha Jing town,Ban An district ,Shen Zhen ,GuangDong, China.
Skype: +8618823763597
WeChat: +8615623028461
whatsapp: +8618823763597
QQ: 1610996003





Company News
>> Samsung, LG Philips large increase in expansion of LCD panel 8th,July,2017
With the recent Japanese Sharp (Sharp) and Sony together to build 10-generation LCD panel factory news, the industry said that South Korea's panel makers Samsung Electronics (Samsung Electronics) and LG (Philips Philips LCD; LPL) also unwilling Backward, will be a large increase in troops to the right. According to South Korean media The Electronics Times quoted sources reported that Samsung plans to expand more than 3 percent, while the LPL will also be the largest capacity strategy, expansion of more than 10%.
Reported that the Taiwan factory AUO in the fourth quarter of 2007 shipments area of ​​1.56 million square meters, Chi Mei fourth quarter shipping area of ​​1.43 million square meters estimated that Samsung and LG Philips this massive expansion, will be in 2008 Year display capacity and shipments area, the market regulator DisplaySearh estimated that in 2008 the South Korean LCD panel industry capacity out to reach 59.9 million square meters, beyond the Taiwan manufacturers of 57.31 million square meters, once again jumped into the global panel shipments The throne of the first.
The report said that Samsung is expected by the end of 2008, the monthly shipments from the current 1.79 million square meters, a substantial increase to 2.34 million square meters. It is estimated that the company's first 7-generation line (Line 7-1) and the second 7-generation line (Line 7-2) capacity out, from the current monthly production capacity of 30,000, to further expand production capacity to the monthly Production capacity of 280,000 scale. As for the 8-generation line, if the expansion is smooth, Samsung expects the company's first 8-generation line (Line 8-1) capacity out, is expected from the current monthly production capacity of 50,000, a substantial increase to the monthly capacity 11 Million scale.
As for LG Philips, the company plans to ship from the current monthly panel capacity of 1.49 million square meters, further expansion to the monthly shipments of 1.63 million square meters. In fact, the company's 7-generation line continued to expand, as of the end of 2007, from the monthly capacity of 90,000, expanded to a monthly capacity of 140,000. Under the highest capacity strategy operation, it is estimated that the monthly production capacity by the end of 2008 is expected to be as high as 180,000 pieces.
According to LG Philips current expansion rate, it is estimated that the 2009 panel production capacity will go beyond the Taiwan factory AUO, Sharp will also be about 2 times the production capacity. Although Sharp has successfully attracted more than 100 billion yen investment in Sony, the joint venture to build 10-generation line, but the overall panel production out to estimate the 2009 fiscal year when the Sharp 10-generation line into production, the early production capacity or only LG Philips half The
Analysts pointed out that the global LCD panel industry finally through a reasonable cut production strategy, through the 2005 to 2006 panel winter, from the second half of 2007, LCD cycle boom recovery, so that all industry industry competing expansion, sharpening, although Industry and analysts are optimistic about the 2008 ~ 2009 panel market demand is strong, but if the expansion rate, coupled with the slowdown in US economic growth shrouded, and fear of burning to the European market, accounting for global LCD TV market demand 6 into the North American and European markets, if the consumer spending a little hand, I am afraid to endure less than the second half of 2009, LCD panel industry have to cut prices for sale, to stimulate the gas buy strategy, once again fall into the panel sluggish nightmare The