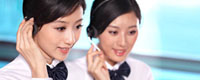 Name: Jessie
Tel: +86-755-27864416
Mobile: +86-18823763597
E-mail: jessie@rxxdisplay.com
Add: 3rd Floor Bldg.11,ChangXing Technical Zone,Wan An Road,Sha Jing town,Ban An district ,Shen Zhen ,GuangDong, China.
Skype: +8618823763597
WeChat: +8615623028461
whatsapp: +8618823763597
QQ: 1610996003





Company News
>> Domestic panel enterprises to crack the South Korean OLED panel monopoly 10th,July,2017
In the smart phone innovation to the ceiling, AMOLED panel is becoming an important innovation in mobile phone business, but now Korea Samsung in the field still occupy a monopoly of the market position, with the introduction of Apple iPhone8 AMOLED panel led to further tight supply of the industry, Domestic mobile phone brands have chosen to support the domestic AMOLED panel enterprises to enhance production capacity, is expected to crack this monopoly situation.
Domestic panel enterprises to crack the South Korean OLED panel monopoly
Huami OV to promote the development of domestic AMOLED panel industry
OPPO and vivo is the biggest winner of the 2016 domestic market AMOLED screen phone, the two mobile phone companies by giving Samsung a huge deposit to ensure that Samsung provides them with AMOLED panel, but even so still unable to meet the two mobile phone business to AMOLED Panel needs, had to launch their R9k and X9i with LCD panels in the case of their R9 and X9 hot sales.
As the largest domestic and the world's third largest mobile phone brand Huawei because of the shortage of AMOLED panel supply, its high-end mobile phone mate9 and P10 were introduced with AMOLED panel mate9 Pro and P10 plus, and mate9 and P10 continue to use LCD panel to ensure Market supply.
Last year, outgoing Huawei, OPPO, vivo joint investment in Shenzhen OLED panel manufacturer soft soft technology, hoping to promote this OLED panel manufacturers to accelerate the OLED panel capacity to enhance its OLED panel supply.
Millet had to talk to the Samsung AMOLED panel supply, but from the results of the two sides should not reach an agreement, millet turn with the domestic OLED panel manufacturers and glow cooperation by the latter supply OLED panel, but due to limited production capacity and hui Photoelectric simply can not meet the needs of millet, and it is said that Huawei and then from the use of OLED panel.
In addition to the panel enterprises, Huaxing photoelectric, Tianma Microelectronics, also began to produce their OLED panels, the recent BOE also announced its sixth generation of flexible AMOLED production line put into production, these domestic panel enterprises will continue to put into production OLED panel to a certain extent, OLED panel tension, and a large number of domestic mobile phone brand procurement also contributed to their capacity expansion.