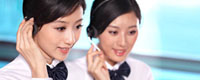 Name: Jessie
Tel: +86-755-27864416
Mobile: +86-18823763597
E-mail: jessie@rxxdisplay.com
Add: 3rd Floor Bldg.11,ChangXing Technical Zone,Wan An Road,Sha Jing town,Ban An district ,Shen Zhen ,GuangDong, China.
Skype: +8618823763597
WeChat: +8615623028461
whatsapp: +8618823763597
QQ: 1610996003





Company News
>> OLED will become the mainstream mobile phone panel until 2019 will still be in short supply 11th,July,2017
Apple will launch OLED paneled iPhone, driven by South Korea, China, Japan and other panel manufacturers to actively invest in OLED, however, OLED is limited by the yield problem, the production capacity is not equal to the output, according to the market development agency Display Supply Chain Consultants (DSCC ) Estimates, OLED until 2019 will still be in short supply, and in the use of Apple, Samsung fueled the Chinese brand factory to follow suit, OLED smart phone will be more than 2019 LCD panel phone.
According to the DSCC latest research report shows that 2016 to 2021, the world a total of 62 OLED investment plan, OLED equipment capacity is expected to supply, from 2016 to 75 million square meters to 2021 to 40.4 million square meters, the annual compound growth rate Up to 52%, of which 7% of the production capacity to lock the application in the phone panel, and more than half are planning to do flexible display.
DSCC pointed out that the current OLED production capacity is still concentrated in South Korea, 2016 Korea OLED market share as high as 92%, but is expected to 2021 will drop to 63%, the rise of China, China in the LCD, the last two years began to crazy OLED construction, DSCC estimates, China's OLED market share from 2016 6%, grow to 2021 32%, the annual compound growth rate of 135%.
Apple, Samsung lift demand
From the demand side, DSCC estimates, OLED panel in 2016 demand of about 389 million, is expected to grow to 132 billion in 2021, the annual compound growth rate of 36%. Mobile phone is the most important application, accounting for 99%, followed by VR and smart watches and other products.
OLED TV panel is expected to reach nearly 7 million in 2021, the annual growth rate of 66%. But in about a year about 200 million TV market, the share is still low.
But in the mobile phone market, OLED because of the adoption of Apple's iPhone, DSCC estimates that this year there are 25 ~ 30% of OLED production capacity supply Apple needs, coupled with Samsung also force arch OLED panel, and take a positive take-off strategy, the China Mobile panel factory Active use, DSCC estimates, 2019 smart phone, mining OLED panel will account for more than LCD, LCD smart phone is expected from 2016 12 billion units, to 2021 down to 750 million units.