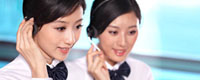 Name: Jessie
Tel: +86-755-27864416
Mobile: +86-18823763597
E-mail: jessie@rxxdisplay.com
Add: 3rd Floor Bldg.11,ChangXing Technical Zone,Wan An Road,Sha Jing town,Ban An district ,Shen Zhen ,GuangDong, China.
Skype: +8618823763597
WeChat: +8615623028461
whatsapp: +8618823763597
QQ: 1610996003





Company News
>> The EU accused a number of companies involved in manipulating LCD panel prices 25th,Mar,2017
The company announced yesterday that they have a number of LCD panel manufacturers to the allegations, these companies suspected of manipulating the price of LCD panels, LCD panel products involved are widely used in mobile phones, televisions, laptops, MP3 players and other Consumer electronics products.
Although the European Commission did not list the name of the manufacturers involved, but these manufacturers had already in the United States, Europe, South Korea, Japan suffered a survey and trial, these companies include Samsung, LG / Phillips, NEC, Seiko, Sharp, Hitachi and IPS Alpha, where Phillips ended its partnership with its partner LG Electronics in March and said they would "strongly oppose" those rumors that they had involved the case. So far, Phillips is the only company that has made a statement about its relationship with the case.
Currently, LG, Sharp, CPT and Hitachi have recognized the cost of manipulating TFT-LCD panel prices, involving up to $ 70 billion.
This allegation is only the initial stage of a series of antitrust proceedings of the Commission, and the company concerned may appeal and defend itself against the allegation. Thereafter, the Commission will decide whether to stop the charges or continue the next action on the basis of the appeal.