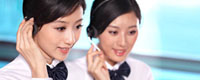 Name: Jessie
Tel: +86-755-27864416
Mobile: +86-18823763597
E-mail: jessie@rxxdisplay.com
Add: 3rd Floor Bldg.11,ChangXing Technical Zone,Wan An Road,Sha Jing town,Ban An district ,Shen Zhen ,GuangDong, China.
Skype: +8618823763597
WeChat: +8615623028461
whatsapp: +8618823763597
QQ: 1610996003





Company News
>> Micro LED panel power consumption is only OLED panel 10% 11th,July,2017
Apple iPhone future is not possible for several days without charging? Foreign media reports, if Micro LED and flexible fuel cell technology is mature, plus 5-nanometer process if in place, the future action device for several days free of charge, it is possible to achieve.
Foreign technology website Patently Apple recently reported that the future of mobile devices can achieve a few days without charging the target, depending on Micro LED display technology and flexible fuel cells (flexible fuel cells) when mature.
The report said that if the two technologies mature and integrate a set of solutions, can significantly reduce the power consumption of mobile devices.
According to the report, Micro LED panel power consumption is only 10% of organic light-emitting diode (OLED) panel, power saving effect is quite significant, if Apple's future Apple Watch or iPhone products using Micro LED panel, OLED panel can save up to 90 % Of the electricity.
In addition, flexible fuel cells can be operated for a long time, and mobile devices can be charged for hours without charging.
Researchers at KIST (Korea Institute of Science and Technology) have developed groundbreaking fuel cell technology with breakthrough results to develop ultra-lightweight, flexible fuel cell stacks, the report said.
The report pointed out that if the hydrogen fuel cell can replace the lithium-ion battery, and further applications in wearable devices or UAV products, can significantly enhance the product's battery life.
It is also worth noting that foreign media recently reported that IBM even Global Found (Globalfoundries) and Samsung (Samsung) announced the development of 5-nanometer process technology, claiming that compared to 10-nanometer manufacturing process, the chip performance can be greatly improved 40 %, Power consumption can be reduced by 75%, not only to support artificial intelligence (AI) and the expansion of real (AR), may also help to achieve a few days free mobile device target.
TSMC has also said that the 5-nanometer process will enter the risk trial production in 2019, and it will plan to use Extreme Ultraviolet (EUV) lithography technology in the 5nm process to reduce the complexity of the process.
Patently Apple pointed out that Apple's new generation iPhone in 2020 will use what kind of low-power high-end wafer process, IBM coalition and TSMC potential will have some contention.
Foreign media previously reported that South Korean manufacturers AMO Greentech completed a flexible lithium-ion battery test operations, is expected in October in South Korea and mainland China factory production.
Reported that the flexible battery design can be folded 180 degrees, you can also twist twist 20 degrees, the application area can be infinitely extended, not only smart phones, including wearable devices, smart watches, virtual reality (VR) or amplification Reality (AR), etc., have a flexible space for the battery.
Apple seems to be developing hydrogen fuel cells. Foreign media previously reported that Apple and a British company Intelligent Energy seems to be closely related. Intelligent Energy has developed a hydrogen fuel cell module that can be used with the iPhone 6 for up to 1 week without charge.
This rechargeable battery generates electricity by combining chemical changes in hydrogen and oxygen, producing only a small amount of water vapor and heat. If you use this hydrogen fuel cell, the phone may have to design a few holes in order to allow water vapor discharge. If you want to fill hydrogen fuel, you may be able to fill from the appropriate jack.