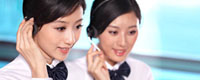 Name: Jessie
Tel: +86-755-27864416
Mobile: +86-18823763597
E-mail: jessie@rxxdisplay.com
Add: 3rd Floor Bldg.11,ChangXing Technical Zone,Wan An Road,Sha Jing town,Ban An district ,Shen Zhen ,GuangDong, China.
Skype: +8618823763597
WeChat: +8615623028461
whatsapp: +8618823763597
QQ: 1610996003





Company News
>> Flagship mobile phone replacement tide incoming high-end processor / OLED panel growth can be expected 11th,July,2017
According to the International Monetary Fund (IMF) data pointed out that since 2016, the global manufacturing boom gradually picked up, 2017 is expected to continue to recover. In the overall economic outlook is optimistic, the smart phone market is also quite optimistic about the success in 2017, of which the flagship smart phone is expected in Apple (Apple), Samsung Electronics (Samsung) and other industry leaders under a wave Replacement tide, high-end processor and OLED panel demand will also be booming.
Although nearly three or four years, Taiwan's smart phone total shipments showed a downward trend. However, according to the analysis data provided by the MIC in May 2017, total smartphone shipments will rebound this year, with total shipments of 1.6 billion in global smartphones expected. In terms of high-end mobile phone market, because the iPhone 8 (tentative name) and Samsung Galax Galaxy S8 are listed this year, is expected to bring high-end market changes tide. China, India and other mobile phone demand is taking off the emerging market countries, will also bring the overall smart phone industry development momentum.
The competitive layout of branded products will also affect key supply chain changes. "In 2017, the mobile device industry will be a 10-nanometer process competition, Qualcomm and Samsung's latest high-end processor with a high-end processor," said Lin Xinheng, a senior industry analyst and senior project manager for the Intelligent Action Group. MediaTek MT6799 processor, are made of nano-chip.
Lin Xinheng that the current number of chip manufacturers dynamic, Qualcomm's product line layout is the most complete. In the high-end processor part, last year launched the S820, S821, the first launch in 2017, the first row of the final analysis and analysis of the S835, it is the first choice for the flagship mobile phone. In the second quarter of 2017, Qualcomm also introduced the midrange processor S660. A full range of product layout strategy, will be conducive to high-pass cooperation with the manufacturers of the program negotiations, the overall shipments prospects.
In addition, Lin Xinheng further pointed out that because OLED has a thin thickness, high contrast, power, and other advantages, and can do flexible settings, can have more appearance changes, the past two years, many brands are looking forward to through OLED Product differentiation. Therefore, the estimated 2017 OLED global demand up to 500 million.