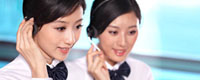 Name: Jessie
Tel: +86-755-27864416
Mobile: +86-18823763597
E-mail: jessie@rxxdisplay.com
Add: 3rd Floor Bldg.11,ChangXing Technical Zone,Wan An Road,Sha Jing town,Ban An district ,Shen Zhen ,GuangDong, China.
Skype: +8618823763597
WeChat: +8615623028461
whatsapp: +8618823763597
QQ: 1610996003





Company News
>> Chen Hong or alliance LGD integrated LCD and touch panel 13th,July,2017
(LOL), and will be introduced into Apple's next-generation iPad, is expected to significantly increase the market, the market leader, TPK revenue, profit and capacity utilization, breaking the mainland touch factory price competition stalemate.
TPK Chief Financial Officer Liu Shiliang yesterday (18) said, TOL demand is good, TPK supply tight, but did not hear the alliance with the LGD strategy. Legal experts pointed out that TPK has been working with the Japanese photo strategy to accelerate the production of nano-silver line touch technology, if the alliance with LGD, big bite Apple orders, help companies out of the operating low tide.
Legal analysis, TPK through the alliance with the LGD strategy, will be able to form vertical integration upstream and downstream; In addition, the current TPK only post-paste business after the iPad, if even the front touch sensors are using TOL technology, High TPK revenue, profitability and capacity utilization.
On the other hand, LGD is now Apple's largest panel supplier, the supply of products including iPhone, iPad and iPadmini panel, Apple next year to push the iWatch, but also mining LGD active LED display screen.
If TPK and LGD alliance, will form a strong downstream of the TPK, to solve the current problem of overcapacity, while the LCD panel and touch panel, integrated in the same company shipped to Apple, or shipped to other brands Industry, to reduce the supply chain process, reduce the cost of touch are helpful.