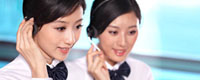 Name: Jessie
Tel: +86-755-27864416
Mobile: +86-18823763597
E-mail: jessie@rxxdisplay.com
Add: 3rd Floor Bldg.11,ChangXing Technical Zone,Wan An Road,Sha Jing town,Ban An district ,Shen Zhen ,GuangDong, China.
Skype: +8618823763597
WeChat: +8615623028461
whatsapp: +8618823763597
QQ: 1610996003





Company News
>> After a year after the earthquake, Japan's LCD panel industry quickly reborn 14th,July,2017
Although the production facilities of liquid crystal display (LCD) panels and component suppliers were affected by the February 2011 earthquake in Japan, it was clear that the overall impact was small after the past year. This is because Japan's share in these markets is limited, and just enough inventory.
According to IHS iSuppli's display materials and systems services, only 5% of the large-size LCD panel capacity and 18% of the small and medium-sized LCD panel production capacity is located in Japan.
Only Panasonic, Hitachi and NEC, the panel suppliers affected by the earthquake, are closer to the epicenter. Sharp's eighth and tenth generation plants were not affected at all.
At the same time, despite the impact of LCD component supply, but panel makers already have four to eight weeks of inventory, to help them through the supply shortage. Before the earthquake, the panel and TV inventory in the channel had increased, which also helped to reduce the potential negative impact of supply disruptions.
Those factories that were less affected by the earthquake resumed production by the end of March and in April. Other plants affected by larger production resumed production in May or June. Some factories were affected by power shortages or turns blackouts, but by the time of the summer, due to demand adjustments, Japan rarely took turns out of power or power outages.
The figure below shows Japan's large and small size LCD panel production in the global share.
Another factor that mitigates the impact of the earthquake is Japan's share of less than 10% of global LCD TV production.
Panasonic, Sony, Sharp and Toshiba have a TV factory in Japan, which Panasonic most of the LCD TV products from Japan procurement, and Sony in Japan, the proportion of procurement is very small.
Prior to the earthquake, Japanese brand manufacturers had established factories in places outside Japan, such as China, Malaysia, Brazil, Poland and Mexico. These factories are used to meet the needs of these markets, or as outsourcing ODM manufacturers.
Therefore, the Japanese earthquake only produced a very small impact on television production. Most Japanese TV assembly plants were not affected by the earthquake, although some were affected by power outages. Including the production of small and medium-sized TV Shibei Yabi City factory, or Toshiba's Saitama factory. After the earthquake, Toshiba, Sony and Sharp and other Japanese TV brands decided to outsource more TV production business to ODM manufacturers.