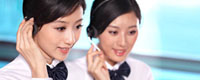 Name: Jessie
Tel: +86-755-27864416
Mobile: +86-18823763597
E-mail: jessie@rxxdisplay.com
Add: 3rd Floor Bldg.11,ChangXing Technical Zone,Wan An Road,Sha Jing town,Ban An district ,Shen Zhen ,GuangDong, China.
Skype: +8618823763597
WeChat: +8615623028461
whatsapp: +8618823763597
QQ: 1610996003





Company News
>> TFT LCD panel business continued losses AMOLED development into a new bright spot 14th,July,2017
The global TFT LCD panel industry has been a loss for five consecutive quarters, DIGITIMES Research senior analyst and deputy director of Huang Mingzhang analysis, led to the first two major manufacturers Samsung Electronics (Samsung Electronics) and LG Display were replaced by the relevant business unit president or company president; In addition, in February 2012, Samsung Electronics, Sharp (Sharp) were also announced important operational strategy changes to improve the profitability of enterprises and create new business opportunities.
Among them, following the 2012 CES OLED TV widely acclaimed, AMOLED technology applications towards large-scale development and Samsung Electronics Split LCD Division to become the latest focus, Samsung Electronics announced in February will spin off its LCD business, the next step is more likely And the relationship between the company Samsung Mobile Display (SMD) integrated into a company, Samsung will integrate more technical manpower, research and development resources and large production lines, gave birth to its large-scale development of AMOLED business, and further to Samsung and LG Display in large-size AMOLED competition Whitening. Huang Mingzhang analysis, because the conversion TFT LCD production line for the OLED production line is more economical, so if Samsung and LGD decided to the first 8.5 generation AMOLED production line using the old LCD production line conversion, the global LCD panel supply side of the suppression of help.
LCD business loss of major manufacturers strategy comparison
Looking ahead in the next 1 to 3 quarters, with the LCD panel mill poor profitability and financial pressure and other factors, the pace of expansion has slowed down, while the Sharp 10 generation line production capacity by half, Samsung and LGD may convert 8.5 generation LCD production line For the AMOLED production line, with the arrival of the third quarter of the season, is expected to global large-size TFT LCD panel plant 2 to 4 quarter capacity utilization value is expected to have significantly improved.