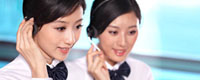 Name: Jessie
Tel: +86-755-27864416
Mobile: +86-18823763597
E-mail: jessie@rxxdisplay.com
Add: 3rd Floor Bldg.11,ChangXing Technical Zone,Wan An Road,Sha Jing town,Ban An district ,Shen Zhen ,GuangDong, China.
Skype: +8618823763597
WeChat: +8615623028461
whatsapp: +8618823763597
QQ: 1610996003





Company News
>> Samsung OLED panel factory volts estimated iPhone 8 panel supply is not affected 17th,July,2017
10) Day, it is understood that it is not clear that the display of the OLED panel in Apple's iPhone 8, The location of the fire is close to the A1 plant outside the area, because it is not the factory fire, the operation and production capacity should have no effect, as for the second half of the iphone new machine panel supply concerns, the current Samsung plans to produce related panels in A3, and A1 is not directly Related, so nothing to do with Apple iPhone8 shipments.
South Korea's media reported that Samsung Display had a fire at Cheonan's factory in Chungcheongnam-do, which was responsible for assembling the cooling towers that supplied electricity and chemical materials. The fire was extinguished in about 1 hour. Casualties, as the cause of the fire Samsung Display has not yet stated.
According to South Korea's previous reports, Samsung Display has three OLED panel production lines in Tianan City, Asan City, Chungcheongnam-do, and will supply iPhone8's OLED panel. Samsung is also evaluating the construction of new plants in response to market demand.
As for the impact of the industry part of Qiu Yubin that the connection is not, he analyzed, mainly due to the demand for hard OLED is not very good, coupled with the off-season, so the short-term loss in production capacity will not have much impact, To the current flagship and high-end mobile phone point of view, including Samsung itself, mostly using flexible OLED panel majority, Tianan A1 is the older hard OLED, and not much market demand.
Qiuyu Bin said that even if the impact of A1 production capacity, because the plant is OLED 4.5 on behalf of the plant, only hard OLED, the recent hard OLED demand by the mobile phone environment downturn has been amended, coupled with the phone panel is still oversupply, the same impact on supply and demand limited. LCD phone panel in the case of falling prices, to further reduce the mobile phone factory on the hard OLED stocking will, the demand is not strong, it is estimated that Samsung's fire accident A1 will not cause too much industry linkage situation; Taiwan factory part , There is no OLED mobile phone panel supply, so no help.