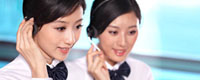 Name: Jessie
Tel: +86-755-27864416
Mobile: +86-18823763597
E-mail: jessie@rxxdisplay.com
Add: 3rd Floor Bldg.11,ChangXing Technical Zone,Wan An Road,Sha Jing town,Ban An district ,Shen Zhen ,GuangDong, China.
Skype: +8618823763597
WeChat: +8615623028461
whatsapp: +8618823763597
QQ: 1610996003





Company News
>> Policy boost panel industry development OLED or usher in new opportunities 20th,July,2017
Recently, the Guangdong Provincial People's Government Office issued the "on the new digital family action to promote 4K TV network applications in the development of the implementation of the program," the notice, causing widespread concern.
The notice mentioned in recent years, with the continuous progress of electronic information technology, 4K TV in the global rapid development, has gradually become an important platform to connect the family and information sources.
It is estimated that 4K TV network applications such as access to universal, by 2020 will lead the province's related industries to achieve output value of more than 600 billion yuan, led to broadband construction and other related investment 100 billion yuan; of which 4K copyright content industry output value of 100 billion yuan , Hardware manufacturing industry output value of more than 300 billion yuan, 4K related business income of 200 billion yuan.
It is noteworthy that the notice also mentioned that "support for Guangzhou, Shenzhen, Huizhou, Foshan and other places to show the development of new display industry to accelerate the 11th generation line of Huaxing Optoelectronics, LG display OLED project, Foxconn 10.5 line high Generation of LCD panel major projects, around the major projects to expand and improve the industrial chain. "LG shows that LG Display (hereinafter referred to as LGD). So, LGD will be launched in Guangzhou OLED project rumors spread quickly in the printing room.
As the next generation of display technology, OLED has self-luminous, dazzling colors, folding bending, etc., but from the data point of view, OLED TV market share is still small. Qunzhi Consulting expects 2017 China OLED TV sales will reach 250,000 units. And 2016 China's color TV market has more than 50 million units of sales.
Household appliances industry observers Liu Buchen pointed out that the current constraints of the development of OLED TV industry, only the last one, namely: OLED panel supply tight. This means that once the breakthrough in this bottleneck, OLED industry will be very fast development.
Earlier, LGD OLED business director Lu Xiangde has publicly disclosed to the media: "do not rule out the possibility of producing OLED in Guangzhou." However, for the rumors, LGD insiders told the author that, first of all, that document has been adjusted, Moreover, we have not released any relevant information.
In the industry view, the South Korean government is not allowed to export patent technology abroad is the main reason. In addition, LGD itself may not really determined to set up large-scale OLED production line in China. On the one hand, LGD business in China shrinking, to build a large-size OLED production line, may not be able to quickly benefit; the other hand, compared with large-size OLED production line, small size OLED screen demand is more scarce, Better market prospects.
In the field of OLED, South Korea's Samsung and LG come out on top. Samsung is good at small size OLED panels, while LG is known for large-size OLED panels, and LG's OLED strategy also carries its dream of surpassing Samsung.
In China, LG Skyworth to promote OLED, including Skyworth's latest Wall paper, is also technically working with LG.
Skyworth Group President Liu Tongzhi told reporters: "Wallpaper at home in our first launch, in the world we are the second launch, the first is LG. Skyworth as a whole machine manufacturers, we have been committed to the same with the upstream Cooperation, co - development, our cutting - edge technology, including OLED, including our current development with the LG, and we are also with the domestic BOE joint development, the development of the two companies we all feel the same important.
According to Liu Tong branch introduction, first of all, Wall paper thin is one of its characteristics, but it is thin with the LCT thin is not the same, Wallpaper this thin can be posted on the wall, the LCD can not be posted on the wall Is the technical difference; Secondly, there are artificial intelligence, with artificial intelligence to control the TV, which is not the same as in the past; Moreover, the LCD regardless of its visibility and color, with OLED is not comparable.
The other hand, Samsung, then bet on the small size of the OLED panel. Data show that the third quarter of 2016 global smartphone with AMOLED shipments of 101 million, of which Samsung shipments reached 99.7 million. While the fourth quarter of last year, Samsung display business operating profit soared 347% year on year. It is not difficult to understand why Galaxy Note7 exploded, but Samsung 2016 annual operating profit can increase by 10.7% year on year.
With this year's iphone8 will use OLED screen news, will undoubtedly drive a large number of mobile phone manufacturers to follow suit using OLED screen. However, in this context, there are claims that Apple wants to use orders to lock the advantages of OLED, thereby inhibiting the domestic mobile phone.
At present, OPPO, vivo, gold and other models have adopted a variety of OLED screen. According to Jin Li insiders told reporters that the 2017 surface screen Samsung only supply gold and OV, and 5.7-inch maximum screen only supply Jin Li, Samsung's commitment to Jin Li is to provide up to 1 million. And Samsung for the high-end screen to provide the order and the current market competition is differentiated.
According to its argument, Jin Li is Qualcomm and Samsung focus on supporting manufacturers. Qualcomm and Samsung and other industrial chain giants are in different forms of gold to give a unique exclusive support.
And another mobile phone manufacturer, said: "We x series and x play series are in use. Although still with the Samsung purchasing OLED panel, but it will not affect the introduction of new products, first of all, we are not all products are used OLED screen; secondly, our supply chain is ahead of the layout, not temporary procurement.