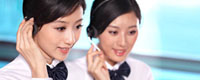 Name: Jessie
Tel: +86-755-27864416
Mobile: +86-18823763597
E-mail: jessie@rxxdisplay.com
Add: 3rd Floor Bldg.11,ChangXing Technical Zone,Wan An Road,Sha Jing town,Ban An district ,Shen Zhen ,GuangDong, China.
Skype: +8618823763597
WeChat: +8615623028461
whatsapp: +8618823763597
QQ: 1610996003





Company News
>> LCD panel prices to bring negative effects to industry profits 22th,July,2017
LCD panel prices have fallen to 37% of the price earlier this year. If the problem of oversupply can not be resolved, showing that the industry's profit will begin to deteriorate further from the fourth quarter.
According to market research firm Witzview, the price of 32 to 43-inch TV panels fell by 3% from November to mid-December. 55-inch panel also fell by 3%. Compared with January this year, 32-inch and 55-inch panel prices were down 37% and 26%.
LCD panel prices to bring negative effects to industry profits
It is estimated that LCD panel prices will increase the rate of decline, because the TV sales season is nearing completion, while the Chinese display company to increase the operating rate of equipment. The decline in demand caused by the global recession has made this downward trend even more serious. With the increasingly fierce competition, and even sales price is lower than the cost of production occurred.
Panel makers are busy protecting their profits. As television prices fell, even if the end of this year, TV sales increased, operating profit will decline rapidly. Next year's display market is not clear. Major panel makers such as BOE, CSOT, etc. will increase the supply of 50 to 60-inch panels after investing in eighth-generation facilities. According to Witzview estimates, the global display market, large panel shipments will reach 794 million, the first decline, will be reduced by 4.1% over last year.
Korean manufacturers are looking for a way through high-end products. They will focus on the production of 50-inch and above the ultra-high-definition 4K panel. Samsung's display company will focus on the use of quantum dot technology, the top LCD panel, at the same time, LG Display will focus on OLED TV and low-priced 4K TV.