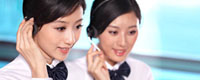 Name: Jessie
Tel: +86-755-27864416
Mobile: +86-18823763597
E-mail: jessie@rxxdisplay.com
Add: 3rd Floor Bldg.11,ChangXing Technical Zone,Wan An Road,Sha Jing town,Ban An district ,Shen Zhen ,GuangDong, China.
Skype: +8618823763597
WeChat: +8615623028461
whatsapp: +8618823763597
QQ: 1610996003





Company News
>> BOE together to develop high-performance OLED panel products 28th,July,2017
Idemitsu Kosan Co., a global developer of OLED materials, today announced that it has reached a basic consensus with BOE (BOE), China's largest LCD panel plant, to conduct strategic partnerships in the OLED business to develop high-performance OLED panel products.
In particular, the light will be based on the needs of BOE, R & D / provide high-performance OLED materials to the BOE, to strengthen the two sides in the field of OLED (OLED), OLED, OLED, OLED, OLED, OLED, OLED, OLED, OLED, OLED, OLED, OLED, OLED, OLED, OLED, OLED, OLED, Cooperation, enhance both products and market competitiveness.
Nikkei news reports, in the OLED panel indispensable blue light-emitting materials, the light has a large number of their own patents; the other hand, BOE R & D, plans to build a number of factories in China OLED panel production, and this Times plan to hand in hand, to speed up the establishment of OLED panel production technology.
The light is currently supplying OLED materials to LG Display (LGD), Samsung use, which has a bright light and LG cooperation, both sides have signed an OLED-related patent licensing contract, and because of the future demand for OLED panels will expand, so the future Consider expanding cooperation with various panel makers.
The first 6-generation flexible AMOLED production line, the BOE A Chengdu 6-generation flexible AMOLED production line has been officially put into production, designed capacity of 48,000 per month glass substrate, located in the high-end mobile phone display And emerging mobile display and other products. In addition, BOE also in December last year in Mianyang, Sichuan to build a 6-generation flexible OLED production line, planned capacity of 48,000 per month glass substrate (glass substrate size 1850mm × 1500mm), is expected to achieve mass production in 2019 The
It is understood that Apple (Apple) is dealing with BOE OLED panel supply, may be available to the advent of the advent of 2018 crazy. It has been revealed that Apple has tested the BOE OLED panel for several months, but has not yet decided whether to let the BOE become a supplier.