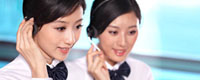 Name: Jessie
Tel: +86-755-27864416
Mobile: +86-18823763597
E-mail: jessie@rxxdisplay.com
Add: 3rd Floor Bldg.11,ChangXing Technical Zone,Wan An Road,Sha Jing town,Ban An district ,Shen Zhen ,GuangDong, China.
Skype: +8618823763597
WeChat: +8615623028461
whatsapp: +8618823763597
QQ: 1610996003





Company News
>> Upside panel makers to increase OLED market next year will welcome growth turning point 10th,August,2017
December 14, in China OLED display industry alliance held 2016 China OLED display industry summit, LG Display president Lv Xiangde said that in 2017 will be the global OLED market growth point of the sharp growth.
Since the beginning of the year, OLED camp to further expand, Skyworth and BOE on China's OLED TV development strategy was released, the upstream panel manufacturers are gradually increasing, the market, OLED TV market share, especially the proportion of high-end market continues to rise this year. While the innovative form of OLED TV will begin commercial, OLED commercialization of vehicles to be promoted.
Insiders said, look at the market, the traditional LCD market has shown a red sea, the trend has been significant. OLED market in sales and applications to achieve a rapid breakthrough, whether it is the traditional display device manufacturers, or the future has unlimited potential for wearing intelligent devices, OLED screen for the larger demand, OLED market is gradually forming a complete industrial chain. At the same time, more and more manufacturers as OLED industry development and change the key, began to join the OLED camp. In addition to South Korea's LG Electronics, other such as the Netherlands, Philips, Germany and the United States and Grundig Grundig, Denmark's Bang & Olufsen, Turkey's Vestel and Japan's Panasonic and other foreign home appliance giants have added OLED TV products. In the domestic market, domestic color TV manufacturers such as Skyworth, Changhong, Konka, etc. have already launched in the Chinese market variety OLED TV.
Lv Xiangde said, OLED is changing the industry to show the structure of the system, this change behind the OLED product and quality improvement, after worry about the blur, life, yield, etc. is now completely no problem. Lv Xiangde also revealed that LG Display will continue to display a larger size of the differentiated products, has ensured that 2017 can produce 2 million OLED TV panels, 2018 can produce more than 2.5 million production.