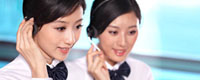 Name: Jessie
Tel: +86-755-27864416
Mobile: +86-18823763597
E-mail: jessie@rxxdisplay.com
Add: 3rd Floor Bldg.11,ChangXing Technical Zone,Wan An Road,Sha Jing town,Ban An district ,Shen Zhen ,GuangDong, China.
Skype: +8618823763597
WeChat: +8615623028461
whatsapp: +8618823763597
QQ: 1610996003





Company News
>> LG LCD to follow the Samsung LCD factory to be turned into OLED factory 16th,Aug,2017
LGDisplay (LGD) is also preparing to accelerate the transformation of the old LCD factory, there are already part of the production line (SamsungDisplay), after the development of the global OLED expansion of the increasingly fierce, South Korea two panel makers have accelerated the adjustment of investment layout, following the Samsung panel sector SDI (SamsungDisplay) Is being modified to produce smart phones and small OLED panels for cars.
ETnews.com quoted news from industry reports that LGD in South Korea Gumi City, the second generation plant P2 and three generations of plant P3, will be discontinued at the end of the year, the shutdown state is expected to continue until the first half of next year. As for the six generations of LGD plant P6, may take part of the shutdown, part of the way to continue to operate, LGD is trying to use idle space to achieve the purpose.
In fact, LGD's P2 plant and P5 plant began to cut production since 2015, these old factories in the late 90's, early 2000 enabled, due to the old equipment, coupled with only the production of small size panels, so now LGD priority included in the replacement transformation.
In addition to South Korea, including Japan and China Taiwan panel industry from this year, are interested in the second generation can not be profitable, three generations of plants to review, which will help the panel supply and demand balance.