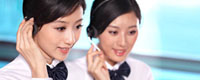 Name: Jessie
Tel: +86-755-27864416
Mobile: +86-18823763597
E-mail: jessie@rxxdisplay.com
Add: 3rd Floor Bldg.11,ChangXing Technical Zone,Wan An Road,Sha Jing town,Ban An district ,Shen Zhen ,GuangDong, China.
Skype: +8618823763597
WeChat: +8615623028461
whatsapp: +8618823763597
QQ: 1610996003





LCD TV panel shipments in the third quarter showed a negative growth trend, not only from 58.8 million in the second quarter fell to 58 million, and lower than the same period last year, 60 million pieces of the same period, according to the report, The
IHS pointed out that the decline in shipments should be related to the slowdown in demand for television in mainland China, but that the future market outside the mainland will have a better performance. Overall, IHS described the decline in shipments to the entire panel industry worries.
IHS senior large-size panel analyst RickyPark said that the third quarter is the panel into the fourth quarter sales season outpost, sales should begin to gradually heating up, so the panel shipments do not increase or decrease is indeed a bit surprised , Consumer demand as expected fear will continue to drag the growth of panel suppliers growth stagnation.
JP Morgan Chase pointed out that due to flat demand, high inventory, panel industry began to deteriorate in September, coupled with the panel factory over the past few quarters has been to maintain high capacity utilization, the fourth quarter panel prices are expected to further decline and continue to The first quarter of next year.
Harvest XQ global winners offer system shows that AUO fell 2.31% to 10.55 yuan that week, the weekly decline came to 5.8%; group fell 1.87% to 13.1 yuan, the week fell more deep 9.97%.