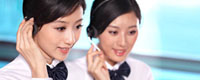 Name: Jessie
Tel: +86-755-27864416
Mobile: +86-18823763597
E-mail: jessie@rxxdisplay.com
Add: 3rd Floor Bldg.11,ChangXing Technical Zone,Wan An Road,Sha Jing town,Ban An district ,Shen Zhen ,GuangDong, China.
Skype: +8618823763597
WeChat: +8615623028461
whatsapp: +8618823763597
QQ: 1610996003





Company News
>> The future full-screen mobile phone may have to rely on LCD only to achieve 5th,Sep,2017
Although the industry that the OLED screen will replace the traditional LCD, but the LCD in the border thickness and cost, there are many advantages. Recently LCD panel manufacturer JDI released a new high-definition LCD screen, and through Full Active technology, you can make the screen completely disappear the border, including the bottom.
In recent years, LCD panel manufacturers have adopted the touch components to the bottom of the screen transfer way to narrow the screen frame (on the left and right), and JDI is a change in thinking, the components further reduced, so that the bottom of the border Thickness and other three sides of the border thickness is basically the same.
Through the new line layout and packaging technology, JDI can well control the bottom of the border thickness, which means that the smart phone can be completely covered with the screen, of course, this also requires mobile phone manufacturers in the front camera, handset, light distance sensor And other parts up and down the job.
JDI plans from the end of March next year, mass production of this new screen, and equipped with this screen phone is expected to have to board more than six months time.