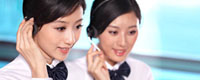 Name: Jessie
Tel: +86-755-27864416
Mobile: +86-18823763597
E-mail: jessie@rxxdisplay.com
Add: 3rd Floor Bldg.11,ChangXing Technical Zone,Wan An Road,Sha Jing town,Ban An district ,Shen Zhen ,GuangDong, China.
Skype: +8618823763597
WeChat: +8615623028461
whatsapp: +8618823763597
QQ: 1610996003





Company News
>> Samsung semiconductor and LCD factory toxic substances caused by more than 200 employees infected with 76 people died 19th,Sep,2017
According to the Associated Press South Korea correspondent Youkyung Lee reported that due to the South Korean government and Samsung Electronics do not act, leading to Samsung Semiconductor and LCD factory more than 200 employees infected with serious illness, of which at least 76 people were killed.
The report said that according to the workers' safety organization Banolim's records show that more than 200 Samsung Semiconductors and LCD factory employees suffer from serious illnesses, including leukemia, lupus, lymphoma and multiple sclerosis. These employees are mostly 20 to 30 years old, of which at least 76 people have died.
Unfortunately, the South Korean government's failure to make these seriously ill employees are hard to get compensation, but also condone the Samsung staff to conceal the truth. Reported that a 22-year-old employee died of leukemia. His family said that Samsung has made compensation 1 billion won (about 864,000 US dollars) to keep them closed.
A former employee has suffered from loss of vision due to multiple sclerosis, the staff said, Samsung factory has never educated them which chemical substances harmful to the body. There is also a former member of the breast cancer, said Samsung to the money to see, recruited from the rural unemployed young people, like the use of disposable cups as workers, so that their lives at risk.
Over the past 10 years, Apple has grown into an international equipment manufacturer. At the same time, Apple is also strengthening its suppliers (including Samsung, including) the standards, including the working environment and the treatment of workers and so on. Even so, the media will often expose these suppliers of irregularities, such as the use of child labor, excessive overtime, low salary, and even employee suicide.
Li Yuqiong reported in 2012, more than 30 Samsung employees to the Korean workers compensation and welfare bureau complaints Samsung, said his illness and the factory working conditions. But this complaint has not been recognized, and later at least 10 employees filed an appeal.
December 2012, the Korean Workers' Compensation and Welfare Bureau announced the results of the arbitration, that Samsung chip factory work environment is poor, resulting in a female employee suffering from breast cancer and death, requiring Samsung compensation for family members.