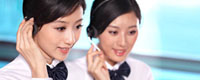 Name: Jessie
Tel: +86-755-27864416
Mobile: +86-18823763597
E-mail: jessie@rxxdisplay.com
Add: 3rd Floor Bldg.11,ChangXing Technical Zone,Wan An Road,Sha Jing town,Ban An district ,Shen Zhen ,GuangDong, China.
Skype: +8618823763597
WeChat: +8615623028461
whatsapp: +8618823763597
QQ: 1610996003





Company News
>> Samsung next year will be low-end mobile phone LCD panel 28th,Sep,2017
In the past 2012, Samsung in the field of smart phones has made good results, and with these results is greater responsibility and pressure, which may be the real feelings of Samsung executives. Samsung in 2012 not only become the world's mobile phone industry boss, in the high-end positioning of the Apple iPhone mobile phone competition, Samsung also found their own positioning and entry point, and getting better.
In the field of high-end smart phones, almost no one will doubt the strength and potential of Samsung to Galaxy S4 as the representative of the Samsung high-end products in 2013 will reach the unprecedented level of Samsung smart phones. Galaxy S4 latest rumors that the aircraft will be full of high-definition flexible screen, Samsung has always been generous in high-end products on the large investment.
But another news may be disappointing, there is news that 2013 Samsung will launch a variety of LCD panel smart phone, Fortunately, these mobile phone flagship low-end entry-level market and mid-market. High-end flagship products such as Galaxy S4 and Note 3 will continue to use the AMOLED panel.
Samsung's decision may be due to the actual situation and the mobile phone market to consider the dual factors. In fact, we have been able to guess next year's Galaxy S4 will use full HD AMOLED panel, but such a high resolution screen is to spend a lot of resources, so Samsung tried to find a low-end products do not affect its simple Of the method, that is, for these products with LCD screen.
In addition, in the entire smart phone market, Samsung launched with LCD screen in the low-end models, will be easier to distinguish mobile phone products, high-end low-end grade, AMOLED panel will be seen as high-end flagship products and low-end products A standard.
At present, on the 2013 Samsung's low-end smart phones will use the LCD panel rumors have not been officially confirmed, may wish to first look at Samsung next year in the field of high-end smart phone performance, of course, Galaxy S4 and Note3 or Very worth looking forward to.