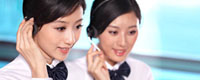 Name: Jessie
Tel: +86-755-27864416
Mobile: +86-18823763597
E-mail: jessie@rxxdisplay.com
Add: 3rd Floor Bldg.11,ChangXing Technical Zone,Wan An Road,Sha Jing town,Ban An district ,Shen Zhen ,GuangDong, China.
Skype: +8618823763597
WeChat: +8615623028461
whatsapp: +8618823763597
QQ: 1610996003





Company News
>> AMOLED display latest market trends and panel vendor strategy 12th,Oct,2017
IHS Markit said its global panel revenue is expected to reach $ 3.2 billion in the third quarter of 2017, more than the rigid AMOLED panel revenue ($ 3 billion), as demand for flexible AMOLED displays continues to increase significantly.
With a number of smart phones planned in its high-end product line using flexible AMOLED display, flexible AMOLED display revenue compared with 2016 will grow more than 150%. On the other hand, it is currently used in rigid AMOLED panels for mid-range smartphones, and its revenue is expected to fall by 2% from 2016.
"Smartphone brands believe that the use of flexible AMOLED displays in their latest high-end products will differentiate themselves from competitors who still use rigid AMOLED displays or LCD screens," said IHS Markit Chief Display Research Analyst Jerry Kang said. "Since 2013, Samsung Electronics and LG Electronics have introduced a series of flagship smartphones with flexible AMOLED displays, but considering the limited availability of the panels, these products have not yet become mainstream products at that time," said Kang. Since then, more and more panel makers have invested more effort in improving the supply capacity of flexible AMOLED displays, and they have also tried to design a better panel structure by optimizing the panel's manufacturing process, allowing flexible AMOLED displays to be powered by smartphones The manufacturer's favor. "
According to the AMOLED and AMOLED & Flexible Display Intelligence Service provided by IHS Markit, most smartphone manufacturers plan to apply flexible AMOLED displays to their products in 2017, but due to higher prices, some The manufacturer is still unacceptable.
"At present, the cost of making flexible AMOLED panels is much higher than that of rigid AMOLEDs, but with the future manufacturing yield, flexible AMOLED panels cost less than rigid AMOLED panels are possible," Kang said.
The AMOLED and Flexible Display Intelligence Service provided by IHS Markit covers the latest market trends and forecasts, technical analysis, and panel manufacturer strategies for AMOLED displays (including shadow mask and PI substrate) for each region.