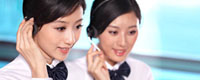 Name: Jessie
Tel: +86-755-27864416
Mobile: +86-18823763597
E-mail: jessie@rxxdisplay.com
Add: 3rd Floor Bldg.11,ChangXing Technical Zone,Wan An Road,Sha Jing town,Ban An district ,Shen Zhen ,GuangDong, China.
Skype: +8618823763597
WeChat: +8615623028461
whatsapp: +8618823763597
QQ: 1610996003





Company News
>> iPhone X will set off Christmas fruit powder replacement orgasm
Apple X version of the iPhone 10 mobile phone has been sold in many countries around the world, Apple retail stores have emerged queuing for consumers to buy lively scene. In addition to the initial rush to buy, this year's Christmas shopping season and next year, iPhone X will usher in the craze for users to buy. According to the latest news from foreign media, an analyst recently predicted that the upgrade proportion of Apple's mobile phone users will reach as high as one-third next year, which will be significantly higher than this year.
According to TheStreet, a U.S. financial news website, some positive signals from the iPhone X mobile phone booking and listing offerings have given some Wall Street analysts a more optimistic view of the phone.
Michael Walkley, an analyst with Canaccord, a Canadian financial services firm, recently pointed out in his forecast that because iPhone X handsets are more content-upgradeable than in the past, iPhone users will have an upgrade rate of 32.4% by 2018 26.8% in 2017, which means one of three Apple mobile phone users will buy an iPhone X phone.
The analyst pointed out that although the iPhone X pricing $ 1000, but the history of the Apple mobile phone has been relatively high prices, and this major upgrade content will prompt consumers to buy.
In the iPhone X mobile phone, Apple introduced a three-dimensional facial recognition, wireless charging and other functions, while eliminating the main screen button, a substantial increase in screen share. In order to improve the display area, Apple through a top bangs design, arranged cameras, speakers and other components, but this design has caused some controversy.
Before the iPhone X, Apple already on the market for iPhone 8, but due to the phone and compared to last year's little change, the phone was a global hit. The analyst Woke Li forecast, iPhone 8 sales will be lower than the iPhone 7 about two percent.
Previous Japanese market research firm's statistics also found that in accordance with the new handset market 15 days of sales point of view, iPhone 8 created the apple phone the biggest screen since the worst record.
However, Walker also expressed a similar view with other analysts, that the listing of iPhone X, Apple's mobile phone sales will make a reversal during Christmas. Obviously, there are a number of Apple mobile phone users skipping iPhone 8, waiting to buy iPhone X phones.
Mike Olson, an analyst with Piper Jaffray in the U.S. investment bank, said 330 million iPhone users worldwide have been using mobile phones for more than two years and that they have reached the point where they are expected to upgrade their phones In a large number of consumers, will buy Christmas X X shopping season.
Previously, the outside world once worried about Apple's iPhone X delivery capacity in the fourth quarter and next year. According to the Nikkei, Apple's iPhone X, which was available in 2017, has only 20m units, about half that of the original plan, about half of Apple's quarterly sales.