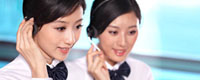 Name: Jessie
Tel: +86-755-27864416
Mobile: +86-18823763597
E-mail: jessie@rxxdisplay.com
Add: 3rd Floor Bldg.11,ChangXing Technical Zone,Wan An Road,Sha Jing town,Ban An district ,Shen Zhen ,GuangDong, China.
Skype: +8618823763597
WeChat: +8615623028461
whatsapp: +8618823763597
QQ: 1610996003





Company News
>> Apple vows to defend Qi Liuhai, dug OLED digging LCD, domestic pit screen standard is about to heavy volume
Some time ago a full screen smartphone market started to get some improvement, a number of brands released a number of new models to stimulate the market recovery. However, so far, the release of full-screen mobile phone, really let you identify a few products.
The reason is very simple, with the exception of a few truly brand-name brands with structural controls, the majority of models released, simply the original 16: 9 screen ratio, converted into a 18: 9 screen ratio, while the overall smart phone Shape design. In other words, the majority of newly-released full screen mobile phones are not as well-recognized in the market as the original 16: 9 screen ratio mobile phones, due to the lack of anodized display technologies like Sharp and Apple.
However, just as Sharp mobile phone CEO Luo Zhongsheng at the 2017 China Mobile Phone Innovation Week and the Fifth China Mobile Phone Design and Application Innovation Contest Award Ceremony said that there are two types of full-screen and non-special-shaped full screen, I think the full-size screen will be high-end The standard machine, but no matter what kind of full screen, it has changed the size of the phone. If only the original 16: 9 screen ratio, converted into a 18: 9 screen ratio, the full screen of the product to achieve the difficulty and cost optimization is very low difficulty, which is the so-called full screen mobile phone officially entered the era of thousands of reasons. According to mobile newspaper online understanding, the full screen of the market will soon be reversed.
The message back from the industry chain shows that Apple vows to defend the iPhone Qi Liuhai, in addition to mandatory requirements on the IOS adapter software vendors to comply with its rules, Apple is still dug OLED display, the OLED display this year will be Qi Bangs shaped display technology, all pushed to next year's LCD screen mobile phone, Apple's LCD mobile phone display suppliers JDI, LGD, Sharp have completed the mold making and sample packaging and testing.
The same in the optimization of the LCD Qi Liuhai hand-shaped display of mobile phone brands, there are strong research and development strength of China's mobile phone brands Huawei, millet and so on. It is understood that these brands have almost unified the size of Qi shaped parts of the albatross, if it is the front single camera phone, the opening width of 27--29mm, while the front dual camera phones, the opening width is 31--33mm . After determining the size down, I believe OPPO, VIVO and ODM manufacturers will quickly follow the industry to become the standard model.