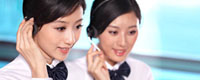 Name: Jessie
Tel: +86-755-27864416
Mobile: +86-18823763597
E-mail: jessie@rxxdisplay.com
Add: 3rd Floor Bldg.11,ChangXing Technical Zone,Wan An Road,Sha Jing town,Ban An district ,Shen Zhen ,GuangDong, China.
Skype: +8618823763597
WeChat: +8615623028461
whatsapp: +8618823763597
QQ: 1610996003





Company News
>> Taking advantage of the rise, the photoelectric increased four full layout of the production line
In the major markets of the "golden nine silver ten" occasion, the full screen mobile phone release dizzying, including the Samsung Galaxy Note8 series officially released in late August, then Jinli M7 series full screen mobile phone also officially come out, millet is the first Apple Released a full screen new machine millet MIX2, Apple released a full screen design of the iPhone X, vivo also released their own full screen mobile phone vivo X20 ... With the handset manufacturers have increased the full screen market, the market demand for full screen Also rapidly expanding, which also brought great business opportunities to the supply chain. Mobile screen manufacturers have also become the biggest beneficiaries!
A series of full screen mobile phones follow one after another, while injecting new vitality into the industrial chain and bringing a series of new opportunities and challenges to the industrial chain. For the second half of the full screen explosion, Chongqing Optoelectronics Display Technology Co., Ltd. (hereinafter referred to as "Optoelectronics") Mr. Wu Yanfeng said: "In the current direction of this flagship model point of view, the second and third line behind the brand is certainly the customer is To say that according to this trend is bound to cause a chain reaction, 18: 9 will surely set off a new wave. "
As the mobile phone industry nowadays well-deserved "red net", the image of a full screen has been a breakthrough and enhance. The phone's screen size is slowly moving from the original 16: 9 to 18: 9, or even 18.x: 9,21: 9 development. For the screen size changes, there are photoelectric who said that for the 18.x: 9 design, most of the screen factory is still groping stage, the photoelectric is currently consolidating existing customers and capacity, based on the further improvement of technology, Active layout full screen.