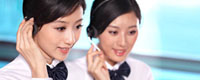 Name: Jessie
Tel: +86-755-27864416
Mobile: +86-18823763597
E-mail: jessie@rxxdisplay.com
Add: 3rd Floor Bldg.11,ChangXing Technical Zone,Wan An Road,Sha Jing town,Ban An district ,Shen Zhen ,GuangDong, China.
Skype: +8618823763597
WeChat: +8615623028461
whatsapp: +8618823763597
QQ: 1610996003





Company News
>> BOE has risen in the end is how flexible AMOLED produced?
Recently, with the best-selling iPhoneX with OLED display, the domestic OLED-related stocks have risen again. Among them, BOE A surpassed the closing price of 6.54 yuan by the mass production of flexible AMOLED last month. Within 5 days Up 7.92%.
And the BOE-related stocks, A stone because of recent investors have interactive platform to ask whether the production of the sixth generation of BOE AMOLED main use of the company's products, A Shi Chong November 2 responded: For the sixth generation of BOE AMOLED Whether the production of the main use of the company's products are customer R & D and manufacturing process information, inconvenience to express their views. For BOE, some of the company's products are currently in continuous supply. Affected by this news, A stone hit a 26.26% increase within 5 days, today opened less than an hour daily limit, closing price of 95.45 yuan.
Similarly, the theme stocks related to OLED today, such as Xin Lun Technology, Liande Equipments, Yaxiang Integration, Jiangfen Magnetics, rose more than 5% to close at 26.22 (+6.98%), 78.49 (+6.08 %), 33.07 (+5.25%), 9.15 (+ 5.05%).
Apple's new machine this year, iPhoneX, the two major innovations are in fact closely related, one is Apple hesitated four or five years dare to use OLED display technology full screen design, the second is to meet the design, Canceled the most important system logo HOME key Apple, using FACE ID Qi Liu Hai replaced the HOME key TOUCH ID. One flexible AMOLED display applications, almost from the hardware and software level, completely open the future of the Apple system, the AR world.
However, due to the lack of sufficient capacity and technical reserves in the market, Apple is still not in the control of the OLED display when it led the LTPS LCD so calmly that it did not take the initiative to inject a panel online, nor did it put the full product Pressure on the flexible OLED panel technology.
According to the industry chain, the news came back, whether it is to avoid the OLED supply is not enough Ye Hao, or to digest its upfront investment in LGD, JDI, Sharp production capacity Ye Hao, Apple at least the next two years will also launch LTPS LCD new models . Just to make the UI of the software system more uniform, the new models of LTPS LCD in the next two years will adopt the same Qi Liuhai design as the iPhoneX flexible AMOLED display.