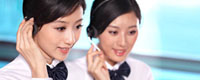 Name: Jessie
Tel: +86-755-27864416
Mobile: +86-18823763597
E-mail: jessie@rxxdisplay.com
Add: 3rd Floor Bldg.11,ChangXing Technical Zone,Wan An Road,Sha Jing town,Ban An district ,Shen Zhen ,GuangDong, China.
Skype: +8618823763597
WeChat: +8615623028461
whatsapp: +8618823763597
QQ: 1610996003





Company News
>> Blue Technology double happiness: 48 billion capital and touch screen core business bonus
Following the approval of China Securities Regulatory Commission BlueSonics to the public for 6 years, the total face value of 4.8 billion convertible bonds, on November 8, 2017, BlueScope Technology once again released the "About NISSHA Co., Ltd. signed a cooperation Intent agreement announcement, "the contents show November 6, the company and wholly-owned subsidiary Blue Siddhartai International (Hong Kong) Limited, a subsidiary of the company to write Blue S & T (Changsha) Co., Ltd. and NISSHA Co., Ltd. on the touch sensor products , The Company signed a basic agreement on the production and sales of DITO1 (double-doped indium tin oxide) touch sensor products commissioned by Nissha under the joint venture established Nisshin Technology (Changsha) Co., Ltd. business.
BlueScope said that BlueScope and Nissha in March 2017 set up a joint venture BlueScope Technology (Changsha) Co., Ltd., is responsible for implementing the co-production project. With world-class film touch sensor technology and manufacturing capabilities, Nissha Components has thin and durable touch sensors that deliver high levels of optical quality and high definition graphics simultaneously. They are widely used in smartphones, tablets, Computers, portable game consoles, industrial equipment and automobiles.
BlueScope believes that this cooperation is conducive to give full play to BlueSonics and Nissha advanced technology and products, excellent production and quality management capabilities, quality customers and other advantages, to further expand the scope of business, and promote the extension of the industrial chain and enhance the company Protective glass cover and film touch sensor components of the combination of product competitiveness, to further enhance the company's one-stop service capabilities and overall competitiveness.
According to mobile newspaper online understanding, due to Apple's hot new iPhone X switch to OLED display technology, the accompanying touch screen also returned to the plug-in capacitive touch screen. And in order to cooperate with the flexible OLED display, its touch screen technology is also a mature application of DITO1 touch sensor technology on the iPad tablet PC, DITO1 touch sensor manufacturer is also the exclusive supplier of NISSHA Corporation.
However, with Apple's DITO1 touch sensor technology on smartphones, NISSHA Co., Ltd. has become increasingly prominent in terms of capacity. Starting from the end of last year, NISSHA Co., Ltd. is also facing the problem of how to expand its production capacity for Apple's new orders. The biggest problem.
Based on the lack of skilled staff, industrial resources and other supporting causes of tension, NISSHA Co., Ltd. in Japan to continue to expand production is not realistic. To this end Apple has cooperated with NISSHA Co., Ltd. in the Chinese market inspected a number of enterprises to achieve the transfer of some of the production capacity, the information obtained from Li Xing showed that at least four or more companies have expressed their willingness to undertake the new Apple touch sensor Increased production capacity transfer intention.
After entering the capital market, BlueScope not only actively supports the expansion of high-end smartphones in production capacity, but also invests a lot of resources in new product technology and supply chain integration. NISSHA Co., Ltd. finally agreed to transfer some of the DITO1 touch sensors to the company's production facilities due to its relatively private business conditions and the ease with which it produced space for replication. This is where LANDesk Technologies and Nissha, March 2017 Joint venture set up to write Blue Technology (Changsha) Co., Ltd. move.
Although this announcement of DITO1 touch sensor technology as a DITO1 touch sensor product defined by Nissha, the corresponding GF capacitive touchscreen is second only to DITO G + G capacitors used by Apple in earlier iPhone handsets in terms of product performance and quality stability Touch screen At the same time without the Samsung Y-OCA technology touch products, OLED display products and medium size display products is also one of the best touch solutions.