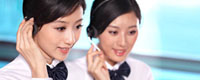 Name: Jessie
Tel: +86-755-27864416
Mobile: +86-18823763597
E-mail: jessie@rxxdisplay.com
Add: 3rd Floor Bldg.11,ChangXing Technical Zone,Wan An Road,Sha Jing town,Ban An district ,Shen Zhen ,GuangDong, China.
Skype: +8618823763597
WeChat: +8615623028461
whatsapp: +8618823763597
QQ: 1610996003





Company News
>> 7X glory play full screen is not afraid of throw thousands of flagship
If in recent years the propaganda slogans of all mobile phones are arranged to write a "chronicles", "big screen, long life" slightly "ancient", "dual lens, large aperture" is no longer "modern" in 2017 10 Month of this point "full screen" to represent the future trends. On October 11, glory trial of the situation launched a fully equipped with 5.93-inch screen, 16 million +2 million rear HD dual camera, 4GB of memory, glory play 7X, with its price of 1299 yuan from other manufacturers to declare a full screen mobile phone.
At this press conference, Glory official officially announced that Sun Yang has become the glory spokesman for mobile phones. Olympic champion Sun Yang, as the leader of Chinese sports, has injected more vitality into his glory after he took on the glory of the V9 product speed envoy.
The glorious tech team plunges a 5.93-inch screen into a 5.5-inch cellphone on the market, giving the 7X glory a full screen resolution of 2160x1080 at 18: 9. This break below 2,500 yuan no mainstream manufacturers full screen products industry pattern. Thanks to its compact, full-screen design, the glory of the 7X is 2.7mm narrower and 2.8mm shorter than the iPhone 8 Plus with a 5.5-inch screen. With its sleek side design, it's easy to operate. For the best user experience, glory playing 7X side arcs are repeatedly scrutinized from 3D models to the real prototype repeatedly overthrown, only to get the most comfortable grip. Starting from sheet metal cutting, the aluminum sheet undergoes multiple processes such as stamping, shaping, NMT injection molding, CNC, sandblasting and oxidation coloring to provide even tougher protection under the skin's sleek feel.
Zhao Ming, president of the conference glory, said that in order to bring you a comfortable grip glory smooth play 7X polished a total of 28 times before finally determining the program under the present, the glory of artisan spirit is evident. Not only that, the glory also analyzed 27 kinds of common hand posture, 66 application scenarios for the full screen smooth play 7X made anti-touch optimization, with the "one-button split screen" feature allows users to fully enjoy the full screen To the convenience, it can be said that the glory of the user's pain point resolved in advance.