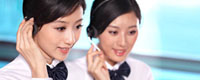 Name: Jessie
Tel: +86-755-27864416
Mobile: +86-18823763597
E-mail: jessie@rxxdisplay.com
Add: 3rd Floor Bldg.11,ChangXing Technical Zone,Wan An Road,Sha Jing town,Ban An district ,Shen Zhen ,GuangDong, China.
Skype: +8618823763597
WeChat: +8615623028461
whatsapp: +8618823763597
QQ: 1610996003





Company News
>> Glory Play 7X price of 1299 yuan play: full screen + double shot + unicorn 659 chip
Yesterday's news, glory officially released a new generation of thousands of flagship full screen mobile phone glory Play 7X, with 5.93 inches full screen, 16 million +200 million rear HD dual camera, the whole system 4GB large memory, 128GB large storage (and another 64GB, 32GB storage version to choose from), unicorn octa-core processor, colorful metal body, with platinum light gold, magic night black, Aurora blue three colors.
The release of the glory of playing 7X has three versions: 4GB + 32GB standard version price of 1299 yuan, 4GB +64 GB high version with a price of 1699 yuan, 4GB +128 GB exclusive version of the price of 1999 yuan; with immediate effect in Huawei Mall, Lynx glory official flagship store, Jingdong, Suning Tesco glory official flagship store four platforms open an appointment, at 10:08 on October 17 in the above four platforms starting sale.
Zhao Ming, president of Glory, said that as the first full-screen mobile phone of glory, the glory of playing 7X has set a new benchmark in terms of configuration, color value, technology and quality, and once again redefined Thousand Yuan Flagship. At the same time, in the full screen mobile phone market, Glory Play 7X also lays the foundation for the popularization of screen technology and the downward shift of the stalls.
At this press conference, Glory official officially announced that Sun Yang has become the glory spokesman for mobile phones. Olympic champion Sun Yang, as the leader of Chinese sports, took glory links with glory after he took on the glory of Speed ​​V9 product special envoy.
Appearance, glory play 7X with 5.93-inch full screen, screen aspect ratio of 18: 9, resolution of 2160 * 1080, broke the 2500 yuan less than the mainstream manufacturers full screen products industry pattern. Thanks to its compact and full-screen design, the glory of the 7X is 2.7mm narrower and 2.8mm shorter than the iPhone 8 Plus with a 5.5-inch screen. With its sleek side design, it's easy to operate.
According to Zhao Ming, glory play 7X full screen 18: 9 display ratio, through the optimization, glory play 7X in the game battle, compared with the conventional 16: 9 screen phone opponents see more than 13% of the field of vision to achieve Natural "plug-in" effect. Watching 21: 9 equal-width screen video, due to the use of the 18: 9 aspect ratio, up and down a narrower, with a 5.93-inch screen, the visual more shocking.
Photo, glory play 7X equipped with front 800 million pixels, rear 16 million +2 million pixel camera. Self-timer mode, "real me" self-timer function, according to the boys and girls smart identification beauty, intelligent color temperature fill light, natural light through, dark and bright white; portrait mode, so that the front can shoot the shooting effect , And through algorithm upgrades, edge blur more accurate, ten beauty algorithm; fun change makeup features, with up to more than 10 sets of interesting expressions; gestures camera, fun gear and other functions also let the machine's self-timer gameplay more abundant.