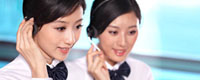 Name: Jessie
Tel: +86-755-27864416
Mobile: +86-18823763597
E-mail: jessie@rxxdisplay.com
Add: 3rd Floor Bldg.11,ChangXing Technical Zone,Wan An Road,Sha Jing town,Ban An district ,Shen Zhen ,GuangDong, China.
Skype: +8618823763597
WeChat: +8615623028461
whatsapp: +8618823763597
QQ: 1610996003





Company News
>> OLED plug-in touch screen Quartet melee, industry revenue into hundreds of billions into Greater China largest TP plant
From the recent announcement of two large TP touch panel companies in Taiwan, TPK-KY Chen Hong (3673.TW) reported a revenue of NT 10.076 billion (about RMB 2.217 billion) in October this year, a decrease of 5.65% Representing an increase of 21.18% over the same period of last year. The accumulated revenue from January to October amounted to RMB84,411 million (equivalent to approximately RMB18,577 million), representing an increase of 15.94% over the same period of last year.
The GIS-KY industry (6456.TW) in October this year, revenue of NT 17.843 billion yuan (about 39.27 billion yuan), an increase of 58.64%; total January-October revenue of 1.02453 billion yuan RMB22,547 million), representing an increase of 67.99% as compared with the same period of last year.
From the performance data of the two companies, benefiting from the increase in the number of orders and the unit price of Apple, the performance of both Chen Hong and Yecheng is much better than that of domestic counterparts and has shown a year-on-year increase in consecutive quarters. Moreover, due to the fact that the business cost is much lower than that of Chen Hong, the speed of capacity expansion and technological upgrading are also greater, not only surpassing Chen Hong in performance but also becoming the largest in Greater China in total performance Touch business, of course, industry performance growth in the part, there are Apple laptop module processing part included.
At present, Chen Hong and industry Chengdu is Apple's TP touch panel full paste business, for Apple processing pressure touch module and LCD products, glass cover all fit business. This year, Apple's new machine iPhone X Although the use of Samsung's flexible AMOLED, touch fit part is also responsible for Samsung's own supply chain resources, but because of flexible AMOLED pressure touch products processing and laminating processes increase, the unit price is also obvious The promotion.
Chen Hong due to over-investment glass capacitive touch screen technology, resulting in excessive waste of investment costs, once affected the profitability of the current new technology and new capacity, the layout is relatively cautious, but for Apple products and automotive products, capacity investment and equipment Updates still maintain a positive attitude.
For the current hot OLED touch processing industry in the market, Chen Hong optimistic peers to adopt its own onlookers attitude, saying only that they will own nano-silver technology to improve, once the OLED market demand, will choose to contribute to production capacity market. However, Chen Hong is still another cloth in mainland China Bureau, is the hope that the formation of a joint venture with Europe and Europe to win OLED touch processing orders and steam touch orders.
As we can share a large amount of public resources of Hon Hai Group with other Hon Hai companies, like other companies in Hon Hai, we can save a lot of administrative communication and maintenance costs with local governments, and have the advantages of group purchasing channels. Therefore, compared with our counterparts, Occupy an absolute advantage in business costs, profitability in the industry is very tough.
And Chen Hong, the industry is currently also focused on Apple's processing business, but in the OLED touch processing business, industry into the hope of cutting into the industrial chain stronger than Chen Hong. Recently, Ascend Technology (Chengdu) Co., Ltd. re-obtained three buildings and land use rights in Chengdu High-tech Zone in Sichuan Province, with an area of ​​about 117,000 square meters and a land area of ​​116,000 square meters. The total transaction amount was 366 million yuan.
At the same time, the board of directors of the industry has just approved on the 7th of this month the subsidiary Cheng Cheng Technology (Chengdu) Co., Ltd. new capital expenditure budget NT 2,898,000,000 yuan (about 634 million yuan), continue to storm the OLED all-fit business. Industry Technology (Chengdu) Co., Ltd. was established for the purpose, is hoping to cut into the OLED touch processing business, for the BOE and Apple supporting.
In addition to industry into the outside, the current full fit in the OLED business, mainland China's Blue Thought and Ophelia also strongly intend. BlueSinte has just announced that it has signed a basic agreement with Japan's NISSHA Co., Ltd. on the cooperation in the production of touch sensor products. The same is aimed at BOE and Apple, and Opry is the world's largest volume of external GFF capacitive screen. Suppliers, also adopted on this market can not be lost attitude. Also mentioned earlier, in order to increase their voice in the high-end market, Ophiu and Chen Hong also intends to set up similar to Blue Sister and Japan's NISSHA Co., Ltd. as a joint venture to deal with OLED touch processing business and automotive electronics touch Control business.