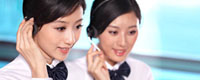 Name: Jessie
Tel: +86-755-27864416
Mobile: +86-18823763597
E-mail: jessie@rxxdisplay.com
Add: 3rd Floor Bldg.11,ChangXing Technical Zone,Wan An Road,Sha Jing town,Ban An district ,Shen Zhen ,GuangDong, China.
Skype: +8618823763597
WeChat: +8615623028461
whatsapp: +8618823763597
QQ: 1610996003





Company News
>> WISCORN Flexible AMOLED full screen for the first time to achieve the terminal supply
On November 16, the 19th China International Hi-Tech Fair (hereinafter referred to as "Hi-Tech Fair") opened in Shenzhen. As the world-renowned manufacturer of Vital Signs, the company brought along more than 100 independent innovation technologies, products and industries Achievements At the Hi-Tech Fair, these products and achievements not only represent the state-of-the-art in OLED field in the world, but also interpret the historic mission of OLED innovation and development in the industry. The Visionox is the theme of "Flexible Future", focusing on the "Flexible Display" of OLEDs, which has the most core advantages. Among them, the International Standard for Flexible Display, which represents international competitiveness, In front of the cool and flexible AMOLED display and dozens of applications Vissano OLED display terminal products debut, it is from Verizon's strength in innovation and technology to the accumulation of industrialization, and then to the end market application of a " Flexible show feast.
To fully demonstrate their own strength of flexible technology, relying on the CIGEX promise for many years in AMOLED flexible technology and technology accumulation. In 2003, Visionox successfully developed the first flexible OLED display. Since then, it has always been at the forefront of the industry and has maintained the strength of "flexible AMOLED technology in the world." At present, as a Chinese enterprise developing international standards for flexible display, Visionox has owned over 3,000 OLED-related patents and won the "First Prize of National Technology Invention Award" issued by the State Council and the first prize of the United Nations World Intellectual Property Organization (WIPO) and China's State Intellectual Property Office jointly issued the "China Patent Gold Award" and other important awards. At the same time in the flexible folding technology, all-flexible technology, high resolution and other aspects of continuous innovation, and constantly refresh the record.
In the industrialization of flexible technology, WISINO is practicing "WISINO SPEED". On 28th August 2017, Visteon's flexible AMOLED production line moved into the first flashlight from the equipment and took only 98 days to create an industry miracle. After 22 days, the complete AMOLED full-screen product from Visionox was successfully launched , Officially launched to the downstream smart phone industry chain supply flexible AMOLED full screen product plan, and in less than 2 months later, the VISSISSO flexible AMOLED full screen took the lead in the application of end products and debut at the Vision CIGNA Fair Booth.