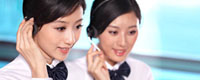 Name: Jessie
Tel: +86-755-27864416
Mobile: +86-18823763597
E-mail: jessie@rxxdisplay.com
Add: 3rd Floor Bldg.11,ChangXing Technical Zone,Wan An Road,Sha Jing town,Ban An district ,Shen Zhen ,GuangDong, China.
Skype: +8618823763597
WeChat: +8615623028461
whatsapp: +8618823763597
QQ: 1610996003





Company News
>> iPhone X screen green who's pot? Apple samsara each word
Recently, some iPhone X users reported that the iPhone X mobile phone newly started its strange green line on the screen, no matter whether the phone is restarted or the factory equipment can not be removed. And, over time, more and more users have experienced similar problems.
Since the OLED screen used on the iPhone X is provided by Samsung, many people naturally point their finger at Samsung after the problem occurs, and believe that there is a quality problem with the AMOLED screen provided by Samsung, thus causing the iPhone X mobile phone screen to appear Abnormal and strange.
According to "South Korea Herald" quoted industry sources pointed out that the Apple iPhone X screen appears "green line", and Samsung AMOLED screen quality. Before the release of the iPhone X, the Samsung screen supply has caused the iPhone X to open sales delay, Apple was fine for this Samsung. Sources said that because of the quality of the components of Apple too picky, and Samsung can only fully meet the requirements of Apple.
The opposite of the people questioned, Samsung declined to comment, and said the screen should be assembled by the party to check and said "If the screen quality problems, then as early as the factory was tested out." In other words, Samsung does not want to back the pot.
At present, I do not know Samsung screen itself has a problem, or the iPhone X assembly process error. Apple's commitment to consumers is that new products can be replaced with defective products, but there is still no official solution to "green lines." The "Green Line" appeared on the Galaxy S7, the home-made smartphone that used the Samsung AMOLED screen.
Another source pointed out that, because Apple is not familiar with the new screen, assembly always go wrong, leading to the iPhone X initial production is low. Samsung declined comment on the report and said the problems should be investigated by Apple's assemblers themselves. Samsung only pointed out that if there is a problem with the screen, the factory will detect it. The implication is to deny the screen has a problem causing "green line."
iPhone X is Apple's first smart phone with AMOLED display. Because of this, Apple has no experience with OLED panels, resulting in a very low yield for iPhone X production. And this may also cause Apple to encounter some unexpected failures in the assembly of iPhone X components.
iPhone X green line problem exactly where? AMOLED screen in the end there is a problem or software optimization flaw? So far, we still do not know, nor good to make any judgments, can only wait for the investigation of mobile phone manufacturers to reveal the truth.