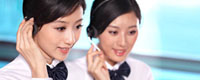 Name: Jessie
Tel: +86-755-27864416
Mobile: +86-18823763597
E-mail: jessie@rxxdisplay.com
Add: 3rd Floor Bldg.11,ChangXing Technical Zone,Wan An Road,Sha Jing town,Ban An district ,Shen Zhen ,GuangDong, China.
Skype: +8618823763597
WeChat: +8615623028461
whatsapp: +8618823763597
QQ: 1610996003





Company News
>> OLED panel numerous problems difficult to understand Apple research and development microLED technology response
Samsung OLED as the industry's best OLED screen, still can not avoid burning screen, color cast and so on the side issues, so for Apple, to find a better alternative for the next generation iPhone has become the top priority, such as research and development New screen technology.
It is reported that Apple has acquired LuxVue company in 2014, own layout microLED screen, but also fostered a number of display panel makers to accelerate the development of OLED screen.
However, according to sources, due to slow progress, production difficulties, Apple has dissolved the MicroLED R & D team in Taiwan, of course, this does not mean that Apple has completely abandoned the microLED technology, but will focus back to the United States team Up
Data show that microLED screen OLED screen is more obvious advantages, its low power consumption, both brightness, resolution, display and screen response time are far more than OLED, can be said that the next generation of display panel technology.