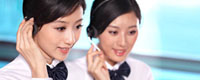 Name: Jessie
Tel: +86-755-27864416
Mobile: +86-18823763597
E-mail: jessie@rxxdisplay.com
Add: 3rd Floor Bldg.11,ChangXing Technical Zone,Wan An Road,Sha Jing town,Ban An district ,Shen Zhen ,GuangDong, China.
Skype: +8618823763597
WeChat: +8615623028461
whatsapp: +8618823763597
QQ: 1610996003





Company News
>> From the brand layout, mobile phone architecture to see 2018 mobile phone development trend
End of the year approaching, 2017 will draw a full stop. Throughout 2017, the polarization of the mobile phone industry has become increasingly clear. On the one hand, Chinese mobile phone brand manufacturers continue to lead the global market. On the other hand, the competition in the domestic market is still cruel and intense.
From the brand point of speaking, although Samsung, Apple is still the core force of the global mobile phone industry, but Huawei and China Mobile Army Legion represented less and less distance between them, especially in the past two years, Samsung and Apple products The lack of innovation has given Chinese handset manufacturers huge market opportunities and imagination.
In the domestic market, the pattern of domestic mobile phone brands gradually became clear. The new pattern based on Huawei, Xiaomi, OPPO and vivo became more and more stable. With the steady decline of LeTV and Coolpad as well as the gradual clarity of the brand of mobile phones, Third-tier and small brands increasingly difficult day.
Supply chain, with the concentration of mobile phone brands and high-end marketing strategy, this year's mobile phone ODM "thigh" exceptionally difficult, from the year's "pick up a single" into today's "grab a single" Several major mobile phone ODM vendors unprecedented competition. Today, mobile ODM has been completely competition from the single product competition of the year into the comprehensive room strength such as competition costs and supply chain management.
In the core components, the rapid popularity of the full screen so that the entire touch supply industry supply chain unexpectedly led to the beginning of the second half of last year, layout 3D hyperbolic manufacturers miserable, but really can achieve full screen panel manufacturers are not many, its In addition, with the hidden fingerprints failed to effectively break through the technical bottleneck, coating chip prices have also been killed below 1 US dollars, fingerprint identification supply chain quickly entered the desiccation period. Instead, iPhoneX launched FaceID, is expected to face recognition technology to a new height .......
So, bid farewell to the upcoming 2017-2018 mobile phone industry in turn what changes? May wish to boldly predict.