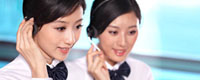 Name: Jessie
Tel: +86-755-27864416
Mobile: +86-18823763597
E-mail: jessie@rxxdisplay.com
Add: 3rd Floor Bldg.11,ChangXing Technical Zone,Wan An Road,Sha Jing town,Ban An district ,Shen Zhen ,GuangDong, China.
Skype: +8618823763597
WeChat: +8615623028461
whatsapp: +8618823763597
QQ: 1610996003





Company News
>> Blue Si technology 3D glass production capacity of 50 million next year 3D glass back cover market will be out of stock
Benefit from OLED panel and glass back cover market, 3D glass market darling this year! According to Mobile News Online learned that not only glass cover manufacturers to actively promote the 3D glass market, at the same time, the upstream key equipment Bending machine equipment manufacturers are also actively promoting, according to market estimates, 3D glass in the market share Will be expected to exceed 30%! However, from the current point of view, despite the major manufacturers are active layout, from the production point of view is not very good!
According to BYD, most of the flagship handsets will use 3D glass chassis next year, accounting for about 15% -20% of the total handset shipments, that is, about 300 million handsets will use 3D glass for both front and back covers. Total 3D glass demand of about 600000000 pieces, the future trend of mobile phones will be the metal frame plus front and rear cover 3D glass. If in accordance with the data to count words, by 2018, with the 3D glass back cover market demand gradually strong, the market capacity is very likely to appear in short supply situation!
Lan Si technology 3D glass cover production capacity of 50 million next year, the market in short supply will be out of stock
A few days ago, according to Lan Si Technology, it said that the demand of major brand customers this year will be released centrally from August and will start to increase month by month. The company's production pressure and labor pressure will also increase correspondingly. As the new technology, new equipment, new venues, new employees need a period of grinding adaptation, the yield of new products and lower output, which had a certain impact on the quarterly results. However, with the unremitting efforts of various relevant departments of the company, all aspects have achieved a new breakthrough and a faster promotion.
At the same time Andrews series of new models tend to use 3D glass back cover, 2.5D glass back cover demand is relatively large, the company's production capacity is relatively tight, the park are in high-load production, the company appropriately expanded production capacity to meet customer needs. Which 2D and 2.5D glass production equipment and technology is not much difference, the end of this year's production capacity of about 550 million or so. 3D glass is the main need to increase the bending machine, polishing, color and other equipment, the end of this year's production capacity of about 50 million.
In addition, according to BlueScope Technology, "Customer demand for 3D glass exceeds the company's expectation. The original 47 million 3D glass capacity planning will be far from meeting the market demand. The company will expand the original capacity planning of 3D glass Proportion of the new production base in Dongguan Songshan Lake 2.5D glass production line has been gradually put into operation, 3D glass production line is still increasing equipment, is expected to be shipped by the end of the year.
From the price point of view, 3D glass prices and orders have a lot to do. 3D R & D costs, abrasive development and other higher costs, if the order is not stable, it will squeeze profit margins, the price of large orders may be appropriately reduced. Currently, mainly due to tight front panel flexible OLED screen production constraints, the main demand for 3D glass in the rear cover, is expected before next year, the back cover with 3D glass models will increase. This year, BlueScope technology for Android series manufacturers most of the first-line brand 3D glass models are available.
From the current point of view, the real use of ceramic chassis brands and models is very small, mainly related to millet products. In the new product development stage a lot of customers try ceramic materials, but not necessarily stereotypes, did not see the customer has too much demand for ceramics. The future does not rule out the application of ceramics will increase, but it is not yet clear.
From BlueScope's production capacity perspective, due to its largest customer is Apple, not only for the supply of Apple's front glass cover, but also supply the rear glass cover, so its current production capacity is mainly concentrated in Apple! It is understood that its capital expenditures mainly invest in Liuyang South Park, Dongguan Songshan Lake two raised investment projects, the project construction period is two years.
It is worth mentioning that, according to Lan Si science and technology stressed: "3D glass customer orders are currently mainly domestic brands, Korean brands will begin to increase shipments in the 34 gen.At present, the major mobile phone brands are the flagship model with 3D glass, the future With the 3D glass prices and yield improvement, the gradual adoption of mid-range models is also possible. "For now, the domestic brands should still be the flagship model with 3D glass, 2.5D glass models will also be large Exist, and flexible OLED screen production capacity is still very tight next year, the front cover with 3D glass models may not be so much.
With the peak season for production in the consumer electronics industry, BlueStage has put a lot of pressure on capacity and output. In particular, the back cover of the Android system is experiencing strong demand but its production capacity is relatively tight. The company appropriately increased some capacity to increase its supply but waited until After the production capacity of Songshan Lake supply and demand will be significantly improved. At present, the construction progress has been speeding up. It is probable that the two projects will be completed in advance by the second half of next year.
In addition to BlueScope technology, BYD Electronics is also vigorously layout, according to BYD Electronics recently said: "At present, some high-end models began to use 3D glass chassis is expected to become one of the industry's future trends, penetration will continue to increase in the future Automotive electronics, UAVs, AR / VR and other fields will actively expand. "
In addition, BYD Electronics predicts that most of the flagship handsets will use 3D glass chassis next year. About 300 million handsets are expected to use 3D glass for both front and rear covers. The total demand for 3D glass is about 600 million units, and its construction in Shantou The factory is estimated to start production in March next year. If you follow the 600 million pieces of data to count, then the major glass cover manufacturers 3D glass cover production capacity will far reach the market demand!