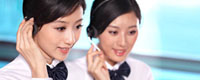 Name: Jessie
Tel: +86-755-27864416
Mobile: +86-18823763597
E-mail: jessie@rxxdisplay.com
Add: 3rd Floor Bldg.11,ChangXing Technical Zone,Wan An Road,Sha Jing town,Ban An district ,Shen Zhen ,GuangDong, China.
Skype: +8618823763597
WeChat: +8615623028461
whatsapp: +8618823763597
QQ: 1610996003





Company News
>> Copper foil / CCL out of stock prices more than science and technology raised 1.8 billion to expand production capacity
According to mobile newspaper online observation, as early as 2016, the price of copper began to rise from March, leading the main is the country's second largest copper substrate maker Kingboard Chemical. As of the end of the year, both the lithium-ion copper foil and standard-type copper foil have been in a price-free state. By 2017, copper foil / CCL prices still failed to alleviate the situation! Due to copper foil / CCL prices, prompting PCB manufacturers prices are soaring! Prior to mobile newspaper online has repeatedly reported that PCB manufacturers Kingboard Laminates and Kingboard Chemical prices, prompting revenue and share prices are also rising!
As early as 2016, copper wafers required for the supply of printed circuit boards (PCBs) and copper foil substrates (CCLs) continue to be in short supply in some of the copper foil industries which are already suffering from long-term low-cost shut-down and partial conversion of copper foil to lithium batteries for electric vehicles. According to the data from China Chemical and Physical Power Industry Association, prices of raw materials for lithium batteries, including copper foil, electrolytic solvents, and drilling salt, have risen sharply, with prices of some products even risen by 50%. The CCL is also affected by the lithium battery and the automotive market, resulting in out of stock prices!
Shengyi Science and Technology as a well-known domestic manufacturers of CCL, while the CCL is also out of stock prices, prompting its revenue is also up, according to its recently released third quarter earnings report, the first three quarters of this year total revenue reached 77.29 100 million yuan, an increase of 26.50% compared with the same period of last year, and a net profit of 806 million yuan, up 61.32% from the same period of last year of 500 million yuan.
Back in the evening of November 2, according to the announcement of Shengyi Technology, the Company signed an agreement with Jiangxi Jiujiang Economic and Technological Development Zone to invest 2 billion yuan to establish CCL project to meet the continuous stability of CCL and PCB industry Growing market demand! Recently, Shengyi Science and Technology announced again that the company will raise 1.8 billion yuan to expand CCL and PCB production capacity!
Copper foil / CCL out of stock prices Health Science and Technology raised 1.8 billion to expand production capacity
On the evening of November 21, according to the announcement of Shengyi Technology, the company will publicly issue convertible bonds with a par value of RMB1.8bn for a term of 6 years. Mainly used in high thermal conductivity and high density printed circuit board with copper clad industrialization project (Phase II), with an annual output of 1700 square meters of CCL and 22 million meters of commercial bond sheet construction projects, of which the former will invest 1.012 billion yuan , The use of funds raised 700 million yuan, the latter will invest 10 billion yuan, the use of fund-raising 900 million yuan! In addition, the establishment of a new R & D office building will invest 298 million yuan, the total investment statistics of the three major projects will reach 2.31 billion yuan!
After the major two major projects are completed and put into production, the project will annually produce 6 million composite substrate epoxy copper clad laminates (CEM-1), 3 million composite substrate epoxy copper clad laminates (CEM-3) Burning epoxy fiberglass cloth copper clad laminate (FR-4) and 3 million meters of commercial bonding sheet. And can achieve an annual output of CCL 17 million square meters and an annual output of 22 million meters Bond Products! The main application areas are automotive, smart terminals, wearable devices, white goods, industrial information, communications products, servers and other high-frequency high-speed product applications.
From the main business interests of science and technology point of view, the main can be divided into CCL, bonding films, printed circuit boards. In FY 2015, revenue from principal operations increased by 187 million yuan or 2.57% from 2014, mainly due to an increase of 3.139 million meters in adhesive sheet sales volume, an increase of 3.99% over the previous year, which led to an increase of RMB13,922,700 in sales revenue; Plate sales increased 1,587,200 square feet, an increase of 27.89%, driven by sales revenue of 241 million; CCL sales increased by 1.9958 million square meters over the previous year, but due to the decline in average selling price, sales decreased 32,153,600 However, the decrease was small at 0.64%.